The Sexual and Mental Health of Women After Traumatic Pelvic Fracture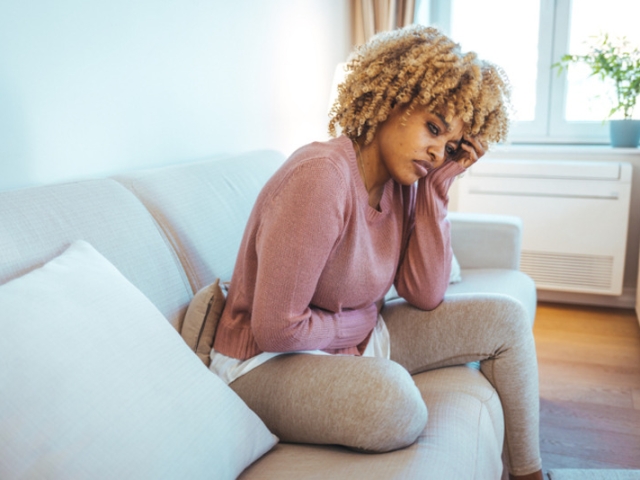 Sexual Health Topics:

Women's Sexual Health
Introduction
Life-altering events such as experiencing an injury or a serious diagnosis can have an impact on a person's sexual and mental health. For example, women who have had a traumatic pelvic fracture may experience damage to the pelvic neurovascular structures that negatively affects their sexual functioning. Additionally, pain, stress, limited mobility, and changes in body image (e.g., feeling less attractive) may give rise to issues with sexual desire, arousal, and satisfaction.
With regard to mental health, injuries such as a traumatic pelvic fracture can prompt a depressive episode or cause anxiety related to health, money, or stressors such as keeping up with work and making necessary medical appointments.
While several studies have documented the associations among female sexual dysfunction, mental health, and quality of life, these associations have not previously been examined in women with traumatic pelvic injuries. As such, a new study aimed to understand the interplay between female sexual dysfunction, health-related quality of life, and depression in women who have had a traumatic pelvic fracture.
Methods
The researchers of this study sent an electronic survey to 780 women between the ages of 18 to 70 years who had experienced a traumatic fracture of the pelvis and were treated at Harborview Medical Center at the University of Washington from January 1, 2012 – December 31, 2017. Of the 780 women contacted for this study, 98 completed the survey.
Multiple validated measures were used in this survey to assess the participants' sexual function, health-related quality of life, and depressive symptoms. The Female Sexual Function Index (FSFI) was used to assess the respondents' sexual functioning, with a score of less than 26.55 indicating the presence of female sexual dysfunction.
Depression was evaluated with the 8-item patient health questionnaire (PHQ-8). A PHQ-8 score greater than or equal to 10 was used to indicate major depression.
Lastly, the visual analog scale (VAS) component of the EuroQol 5 Dimensions Questionnaire (EQ-5D) measured health-related quality of life. For this scale, participants were asked to rate their health on a scale with the end points of "best imaginable health state" at 100 and "worst imaginable health state" at 0.
Results
Overall, 72.2% of the respondents reported sexual dysfunction based on FSFI score. Women with female sexual dysfunction in this study reported significantly higher PHQ-8 scores (i.e., worse depressive symptoms) with a median PHQ-8 score of 6, compared to the women without sexual dysfunction who had a median score of 2. This suggests that female sexual dysfunction was associated with more depressive symptoms in this population.
Furthermore, FSFI score, time from injury, and age were associated with improved health-related quality of life. A higher FSFI score had the greatest effect.
Discussion & Conclusion
This study shines light on how a traumatic pelvic fracture might impact other areas of a woman's life, particularly her sexual and mental well-being. What's more, pelvic fracture patients with ongoing female sexual dysfunction were found to be more likely to exhibit symptoms of depression. Therefore, the authors of this study urge health care providers to screen for sexual dysfunction and mental health issues when treating women with pelvic fractures or similar traumatic injuries.
---
References:
Gambrah, H.A., Hagedorn, J.C., Dmochowski, R.R., & Johnsen, N.V. (2022). Sexual Dysfunction in Women after Traumatic Pelvic Fracture Negatively Affects Quality of Life and Mental Health. The Journal of Sexual Medicine, 19(12), 1759-1765. DOI: https://doi.org/10.1016/j.jsxm.2022.08.198