A National Cohort Study on Physical and Mental Health, Sexual Dysfunctions, and Inter-Personal Sexual Inactivity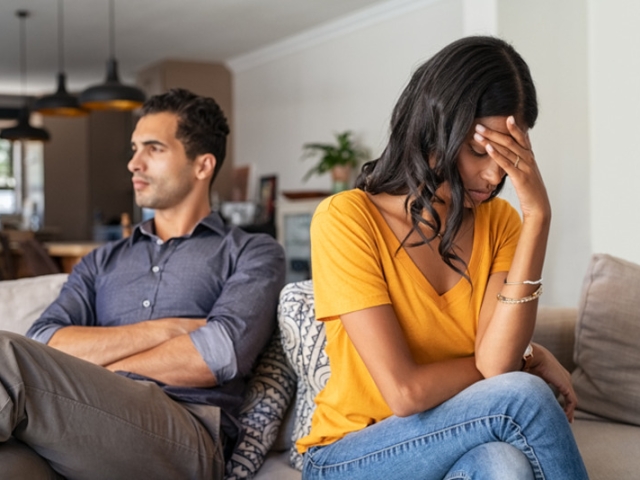 Sexual Health Topics:

Men's Sexual Health, Women's Sexual Health
Introduction
Numerous studies have documented the associations between poor physical or mental health and sexual dysfunctions. Given the importance of the mind and body in successful sexual interactions, perhaps this is not surprising.
Nevertheless, few studies have examined these associations in a large and nationally representative sample. Furthermore, the relation between a wide range of health problems and prolonged inter-personal sexual inactivity has rarely been explored.
Methods
Project SEXUS, a prospective national cohort study, was designed to shed light on the relationship between sexuality and health in the Danish population. A total of 60,958 sexually experienced Danes between the ages of 15 to 89 years contributed data to this study between September 2017 and August 2018.
The online questionnaire included more than 600 items, but filter questions omitted items that did not pertain to certain individuals, leaving participants with a median of 180 questions.
Among the items covered were the participants' sexual dysfunctions within the last year, their level of sexual desire within the last four weeks, and their inter-personal sexual inactivity within the last year. Regardless of the participants' masturbation habits, they were considered sexually inactive if they had not experienced any sexual activity with another person over the past year.
For male respondents, erectile function was measured through the International Index of Erectile Function (IIEF-5). On the other hand, for female respondents, sexual function was measured through the Female Sexual Function Index (FSFI-6).
With regard to overall health, participants were asked to rate their health using the options very good, good, neither good nor bad, bad or very bad. Then, they were asked if they had ever been treated by a doctor for a long-lasting or severe physical disease, or by a doctor or mental health professional for a long-lasting or severe mental health problem.
Results
In the end, 24.8% of the men and 29.5% of the women did not have a partner, and 23.0% of the men and 28.8% of the women were inter-personally sexually inactive in the past year. Inter-personal sexual inactivity was more common in people who described their health as bad or very bad than in people who described their health as good or very good.
Additionally, those who rated their health as bad or very bad were more likely to experience sexual dysfunctions than those who rated their health as good or very good. The authors found that the groups who had chronic physical or mental health conditions were at the highest risk of sexual dysfunction. Some of the conditions mentioned were cardiovascular disease, diabetes, cancer, gastrointestinal diseases, anxiety, suicidal ideation, and personality disorders, among others.
Discussion & Conclusion
This study provides a nationally-representative view of sexual health within the context of one's overall mental and physical health. As indicated by previous research, when one's physical or mental health suffers, they may also experience problems with their sexual health.
The authors concluded: "Our study of 60,958 sexually experienced, 15–89-year-old Danish men and women provides population-based evidence of strong associations of poor self-rated health and a range of physical and mental diseases with inter-personal sexual inactivity and sexual dysfunctions. Hopefully, our findings will lead to heightened awareness among healthcare professionals, public health promoters and researchers concerning hitherto underappreciated sexual challenges among individuals with poor health."
---
References:
Bahnsen, M. K., Graugaard, C., Andersson, M., Andresen, J. B., & Frisch, M. (2022). Physical and Mental Health Problems and Their Associations With Inter-Personal Sexual Inactivity and Sexual Dysfunctions in Denmark: Baseline Assessment in a National Cohort Study. The Journal of Sexual Medicine, 19(10), 1562-1579. DOI: https://doi.org/10.1016/j.jsxm.2022.07.004