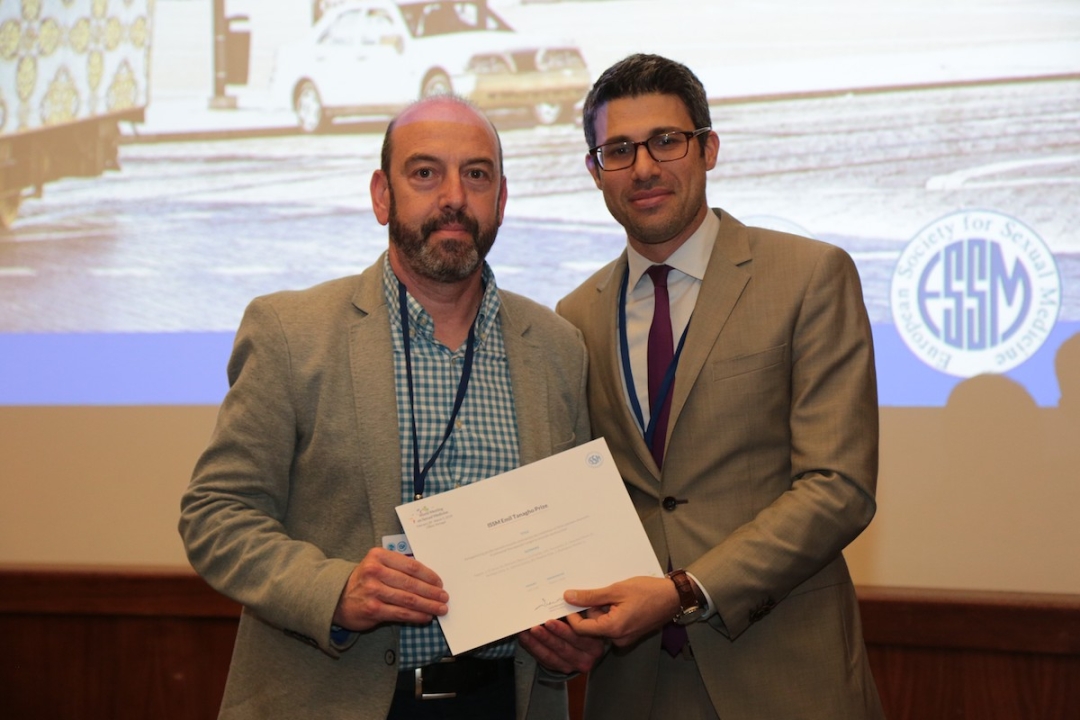 2018 Emil Tanagho Prize Winner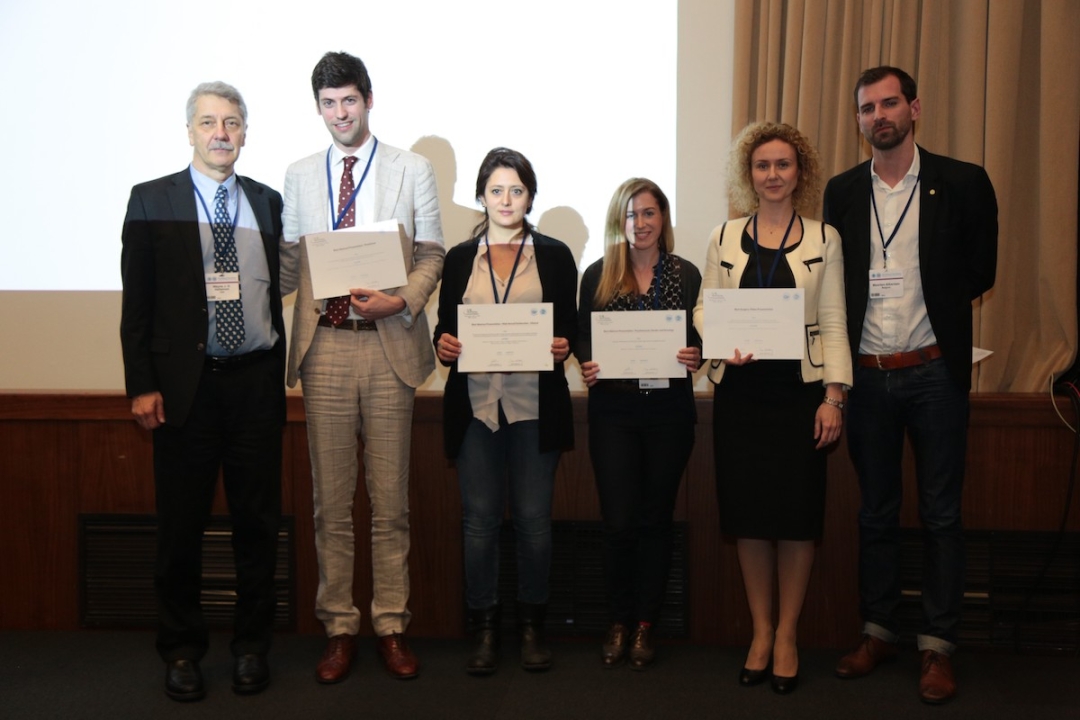 2018 Zorgniotti Newman Prize Winners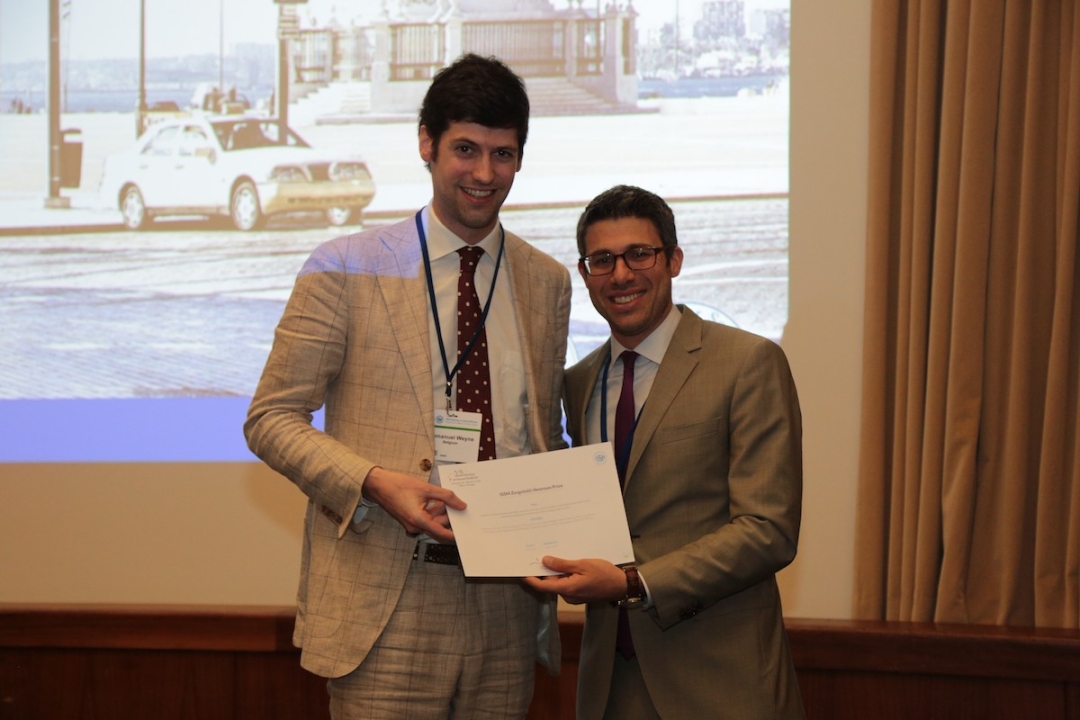 2018 Zorgniotti Newman Prize Winner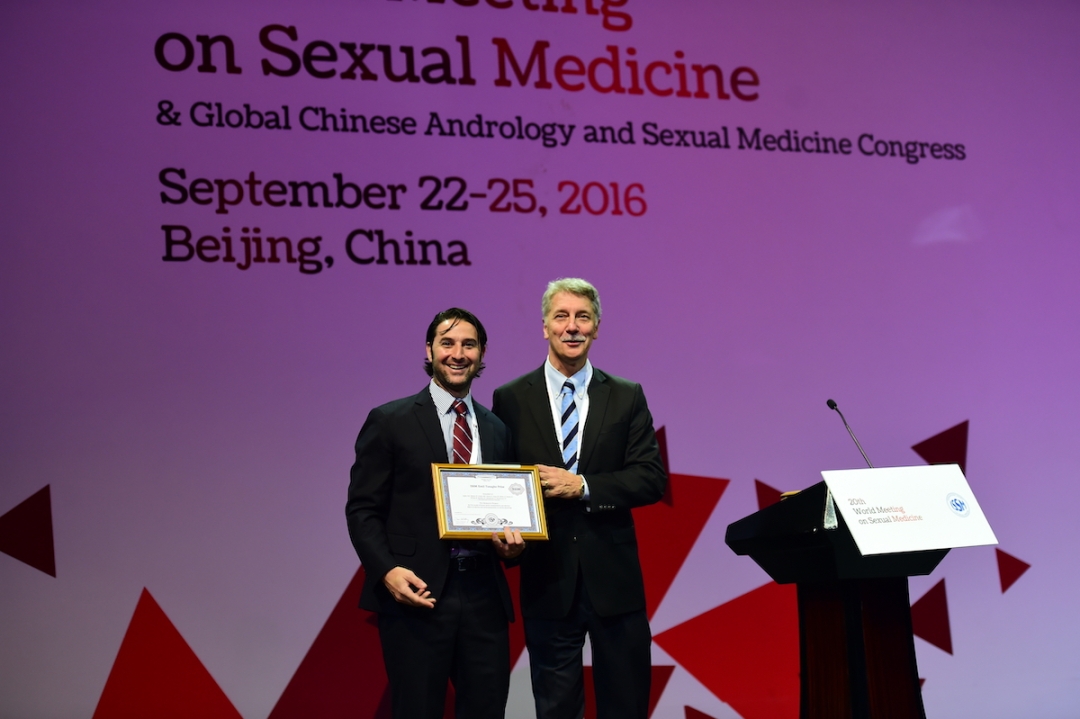 2016 Emil Tanagho Prize Winner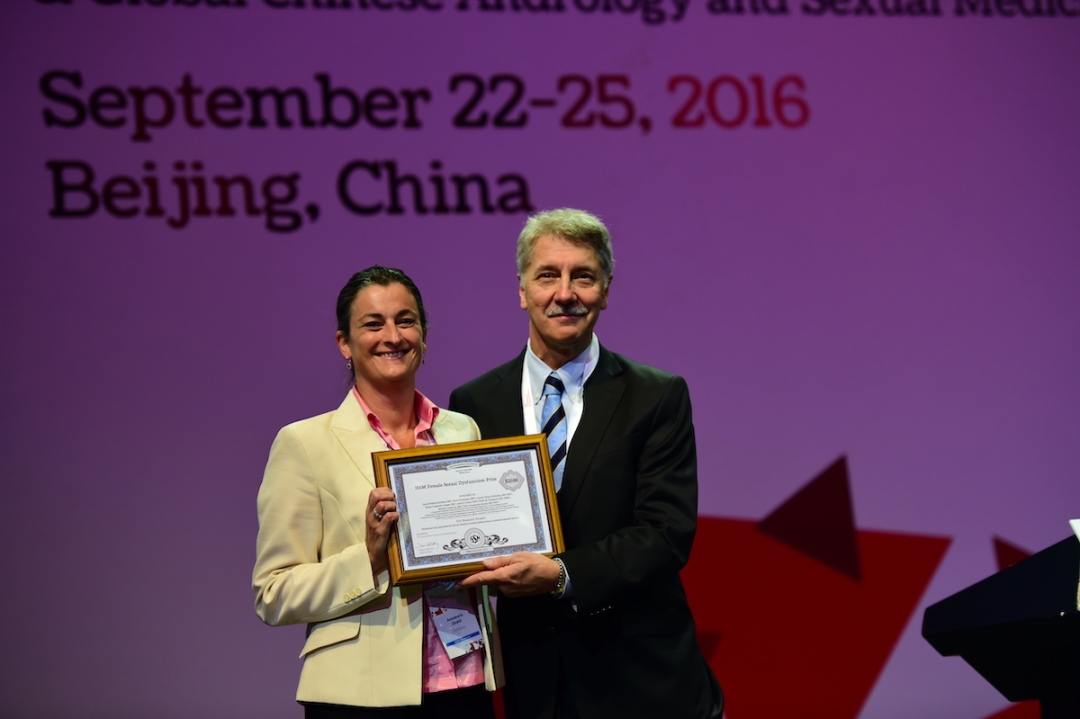 2016 Female Sexual Dysfunction Prize Winner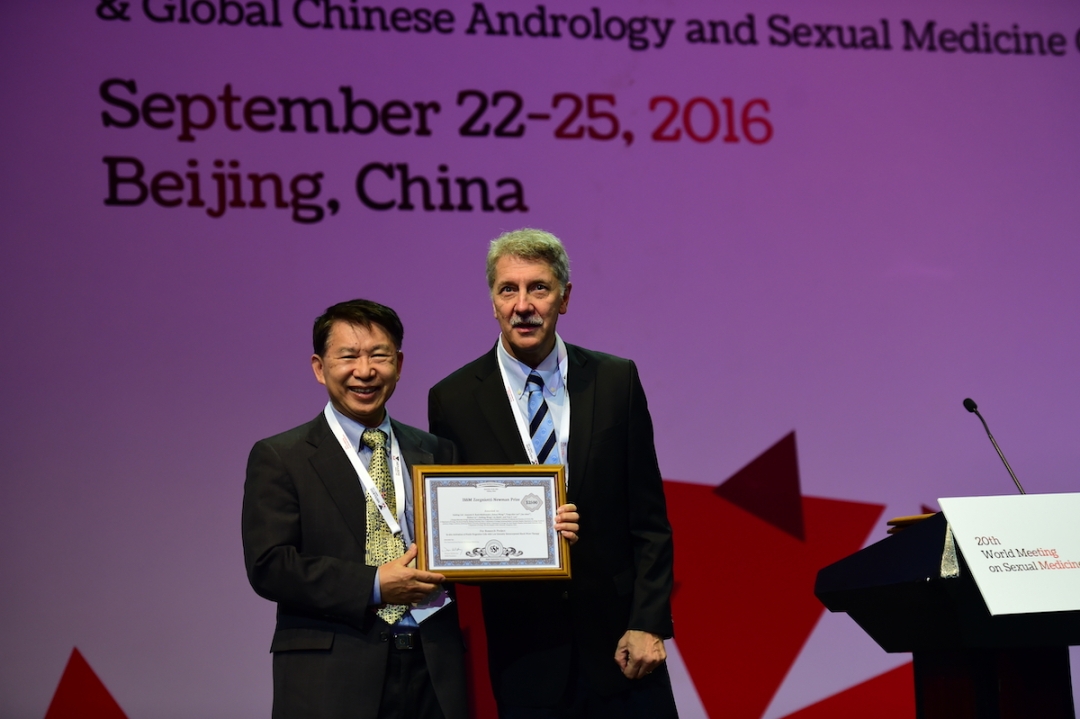 2016 Zorgniotti Newman Prize Winner
Will you be the next ISSM prize winner?
At every World Meeting on Sexual Medicine the ISSM hands out a number of prestigious prizes to recognize and celebrate dedication and innovation in sexual medicine. The prizes will be handed out during the World Meetings (either in person or virtual).
For detailed information on the Meeting Prizes at the 23rd ISSM/SMSNA Scientific Meeting from October 27 to 30 in Miami CLICK HERE.
ISSM awards the following prizes:
ISSM Zorgniotti-Newman Prize
USD 2500
For the best paper (both basic and clinical research projects) on erectile dysfunction.

Dr. Herbert F Newman was one of the major scientific contributors in the field of the physiology of penile erection. Dr. Newman was awarded the first Jean-Francois Ginestie Prize at the 4th International Symposium for Corpus Cavernosum Revascularization in Paris 1984. Physician and co-researcher Dr. Jane Northrup of New York, New York has donated a new prize to be given in her husbands memory at this international symposium. The prize offered to encourage and promote research, is being awarded to a participant at the congress who has submitted an outstanding original work on any clinical investigative project concerning erectile dysfunction.
Female Sexual Dysfunction prize
USD 1500 (2022)
For the best paper in Women's Sexual Health.

ISSM Emil Tanagho Prize
USD 2500
For the best innovative research presented during the WMSM (based on abstract submissions)
Dr. Emil Tanagho was a formal Chairman of the Department of Urology at University of California, San Francisco, USA. He is a pioneer in neurourology, urodynamics and bladder reconstruction. He mentored many prominant members of ISSM including Wayne Hellstrom, Gregory Broderick, Gerald Brock, Serge Carrier, and Tom Lue. After the ISSM meeting in San Francisco, Tom Lue proposed to the ISSM executive committee to establish the Tanagho Prize to encourage investigators to continue the scientific exploration of physiology and pathophysiology of sexual dysfunction as well as innovations in diagnosis and treatment.
The ISSM Mental Health Prize
USD 1500 (2022)
For the best paper on psychology/behavioral health

Jean François Ginestié Prize
ENDED 2014


USD 2500
For the best paper on basic science on sexual medicine

The (ISSM) decided in 1984 that it should recognize cutting‐edge research with awards at the biennial meetings. The "Jean François Ginestié Prize" first awarded in 1984, of 15.000 French francs (± US$ 2,500), was funded by the family of this French pioneer in the field of ED (he did the first arteriographies of the pudendal arteries). This prize awarded the best paper on basic science. The Fund was terminated in 2014.

Will you be among these distinguished prize winners?

2021: World Meeting on Sexual Medicine, Virtual (Japan)
Zorgniotti-Newman Prize: The Penile Fibro-Vascular Assembly Is the Last Remaining Independent Vascular Compartment to Be Elucidated in The Human Body
Geng-Long Hsu (Hong-Chiang Chang, Eugen Molodysky, Chih-Yuan Hsu, Mang-Hung Tsai, Jue-Hawn Yin, Ming-Tsun Chen)
ISSM Emil Tanagho Prize: The Effects of a Structured Exercise Training Program on Erectile Function, Cardiovascular and Respiratory Parameters in Men Following Prostate Cancer Treatment: Preliminary Results from a Randomised, Controlled Clinical Trial in Prostate Cancer Survivorship
Eric Chung (Vear N.; Skinner T. and Coombes J.)
ISSM Female Sexual Dysfunction Prize: Sexually Induced Orgasm as a Novel Method to Improve Postpartum Pelvic Floor Muscle Strength and Sexual Function in Primiparous Women Who Are Undergoing Vaginal Delivery – A Prospective Randomized Two Arm Study
Gajanan Bhat (Anuradha Shastry)
Best Abstract Presentation – Psychosexual, Gender and Sexology: Contemporary nationwide estimates and socio-demographic associates of bottom gender affirmation surgical procedures among transgender persons with gender dysphoria
Slaughter, K1; Bako , A2; Freet , D3; Blum , K1; Wang , R1; Vahidy , F2
1: UT Health Science Center at Houston - Department of Urology ; 2: Houston Methodist - Center for Outcomes Research ; 3: UT Health Science Center at Houston - Department of Plastic and Reconstructive Surgery
Best Abstract Presentation – Female Sexual Dysfunction – Clinical: Effects of testosterone treatment on clitoral haemodynamics in women with sexual dysfunction
Cipriani, S1; Maseroli, E1; Di Stasi, V1; Scavello, I1; Todisco, T1; Rastrelli, G1; Fambrini, M1; Sorbi, F1; Petraglia, F1; Jannini, EA2; Maggi, M1; Vignozzi, L1
1: University of Florence; 2: University of Roma Tor Vergata

Best Abstract Presentation – Preclinical: Effects of the light-controlled nitric oxide donor "NORD-1" and light irradiation in rats with neurogenic erectile dysfunction
Hotta, Y1; Mori, T1; Ieda, N1; Kataoka, T1; Nakagawa, H1; Kimura, K1
1: Nagoya City University
Best Abstract Presentation – Male Sexual Dysfunction – Clinical: Premature ejaculation is a brain disorder with altered structural connectivity and depressive symptom
Chen, J1
1: Jiangsu Province Hospital of Chinese Medicine, Affiliated Hospital of Nanjing University of Chinese Medicine
2018: World Meeting on Sexual Medicine, Lisbon, Portugal
2016: World Meeting on Sexual Medicine, Beijing, China
2014: World Meeting on Sexual Medicine, São Paulo, Brazil
2013: International Symposium on Prostate, Androgens and Men's Sexual Health, Berlin, Germany
2012: World Meeting on Sexual Medicine, Chicago, USA
2010: 14th World Meeting of the International Society for Sexual Medicine, Seoul, Korea
2008: Joint Congress of the European and International Societies for Sexual Medicine, Brussels, Belgium
2006: 12th World Congress of the International Society for Sexual Medicine, Cairo, Egypt
2004: 11th World Congress of the International Society for Sexual and Impotence Research, Buenos Aires, Argentina
2002: 10th World Meeting on Impotence Research, Montreal, Canada
2000: 9th World Meeting on Impotence Research, Perth, Australia
1998: 8th World Meeting on Impotence Research, Amsterdam, Netherlands
1996: 7th World Meeting on Impotence Research, San Francisco, USA
1994: 6th World Meeting on Impotence Research, Singapore
1992: 5th World Meeting on Impotence Research, Milan, Italy
1990: 4th World Meeting on Impotence Research, Rio de Janeiro, Brazil
1990: 4th World Meeting on Impotence Research, Rio de Janeiro, Brazil
1986: 2nd World Meeting on Impotence Research, Prague, Czechoslovakia
1984: 1st World Meeting on Impotence Research, Paris, France