Overactive Bladder and Sexual Dysfunction in Women with Multiple Sclerosis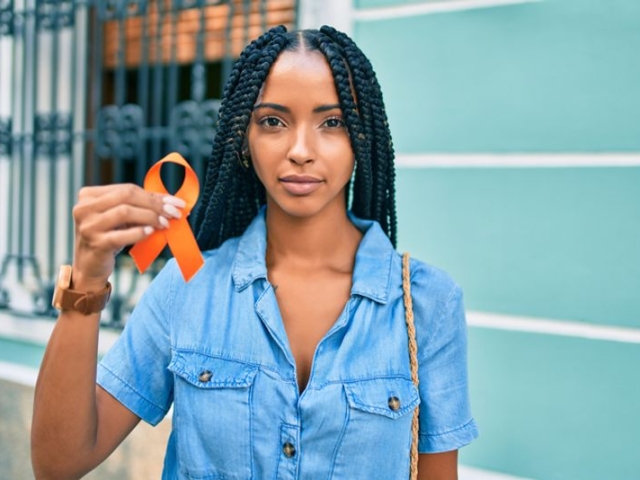 Sexual Health Topics:

Women's Sexual Health
Introduction
Multiple sclerosis (MS) affects a person's central nervous system and damages neural pathways that carry information between the brain and the rest of the body. This nerve damage can cause several health issues including pain, fatigue, impaired vision, tremors, lack of coordination, unsteadiness, problems with bladder and bowel function, and sexual dysfunction.
Though MS is a relatively rare condition that can occur in both men and women, women are more often affected by it. By some estimates, women are three times as likely to be diagnosed with MS than men. Unfortunately, 50-83% of women with MS also experience sexual dysfunction.
Since sexual dysfunction and bladder dysfunction are two common symptoms of MS, the authors of a new study sought to determine the relationship between female sexual dysfunction and lower urinary tract symptoms (LUTS) in 89 female MS patients from an outpatient neuro-urology department of a university hospital.
Methods
This study was conducted between January 2019 and January 2021. All of the participants were at least 18 years of age, had a diagnosis of MS, and were experiencing LUTS (i.e., overactive bladder, stress incontinence, or voiding dysfunction). The participants completed several self-report measures for this study including:
The Female Sexual Function Index (FSFI) to assess their sexual function, using a cutoff score of 26.55 or below to indicate the presence of sexual dysfunction.
The Urinary Symptom Profile (USP) to identify and assess urinary symptoms.
The Hospital Anxiety and Depression Scale (HAD A/HAD D) to measure their anxiety and depression.
The Expanded Disability Status Scale (EDSS) to assess their neurological impairment.
Additionally, all of the participants underwent a neurological examination for the study.
Once the relevant information was collected, the researchers performed statistical analysis to compare the presence of LUTS and sexual dysfunction in the women with MS who participated in this study.
Results
The average age of the participants was 46.11 years. Most of the respondents (71 women, 80%) experienced a relapsing/remitting form of MS, and 65 (73%) had low physical impairment, according to the EDSS. Overall, 66 (74%) of the women had sexual dysfunction (an FSFI score of 26.55 or less). Orgasmic disorders, arousal issues, painful intercourse (dyspareunia), problems with lubrication, desire disorders, and low sexual satisfaction were some of the most prevalent sexual health problems that the participants experienced.
In the end, the investigators found that overactive bladder was more frequent in the women who presented with sexual dysfunction than in those who did not. However, they did not find a statistical difference in this association using univariate analysis. Nevertheless, multivariate analysis revealed overactive bladder to be an independent predictor of sexual dysfunction. There was no association between sexual dysfunction and stress incontinence, voiding dysfunction, or urinary retention.
Discussion & Conclusion
This study is significant because it is the largest assessment of female MS patients and their experience of LUTS and/or sexual dysfunction to date. The results are in line with previous studies that have shown that sexual dysfunction is prevalent in women with MS. It also indicates that a diagnosis of overactive bladder may be an independent predictor of sexual dysfunction in women with MS. As such, the researchers advise health care providers to assess the sexual function and urinary function of all MS patients they see to ensure that they receive the best care.
---
Resources:
Le Breton, F., Chesnel, C., Lagnau, P., Haddad, R., Lacroix, P., Miget, G., Amarenco, G., & Hentzen, C. (2022). Is There a Relationship Between Overactive Bladder and Sexual Dysfunction in Women With Multiple Sclerosis?. The Journal of Sexual Medicine, 19(5), 729-737. DOI: https://doi.org/10.1016/j.jsxm.2022.02.019