The Role of Self-Compassion in the Sexual Functioning of Survivors of Child Sexual Abuse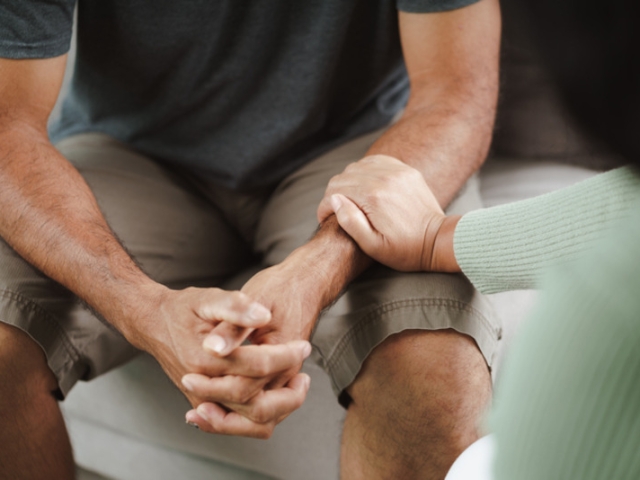 Introduction
Child sexual abuse is a serious public health problem that can cause significant negative health outcomes such as psychiatric disorders and sexual dysfunction.
According to the Diagnostic and Statistical Manual of Mental Disorders, 5th Ed. (DSM-5), sexual dysfunction refers to "a broad set of disorders in the human sexual response: male hypoactive sexual desire disorder, female sexual interest/arousal disorder, erectile disorder, genitopelvic pain/penetration disorder (e.g., dyspareunia, vaginismus), delayed ejaculation, female orgasmic disorder, premature (early) ejaculation, substance- or medication-induced sexual dysfunction, and other specified or unspecified sexual dysfunction."
The prevalence of sexual dysfunction is higher in adults who are survivors of child sexual abuse than in the general population. Specifically, this population faces more difficulties with sexual desire, arousal, orgasm, and sexual pain.
Nevertheless, there may be factors that explain (mediate) the relationship between child sexual abuse and adult sexual functioning such as self-compassion. Other factors may buffer (moderate) the effect of child sexual abuse on sexual functioning such as relationship satisfaction. A recent study explored if either of these factors played a mediating or moderating role between child sexual abuse and sexual functioning.
Methods
A total of 914 individuals in Israel completed an online survey on the effects of childhood experiences on adult well-being between May and August 2020. Of these 914 people, 582 were in a romantic relationship at the time of the study and were included in the final analysis. In addition to filling out a short demographic questionnaire, the participants completed the Childhood Trauma Questionnaire (CTQ), the Self-compassion Scale–Short Form (SCS–SF), the Arizona Sexual Experiences Scale (ASEX) (a measure of sexual functioning), the Relationship Assessment Scale, and the Brief Symptom Inventory (a measure of psychological symptoms).
The responses of the participants were analyzed using a mediation and moderation model with child sexual abuse as an independent variable, self-compassion as a mediating variable, relationship satisfaction as a moderator, and sexual functioning as a dependent variable.
Results
The results of the analysis showed that self-compassion could mediate the association between child sexual abuse and sexual functioning. Additionally, relationship satisfaction was found to have a moderating effect on the interaction between child sexual abuse and sexual functioning. When there were low levels of relationship satisfaction, child sexual abuse was negatively associated with sexual functioning. However, when there were average to high levels of relationship satisfaction, the association between child sexual abuse and sexual functioning was not significant.
Discussion & Conclusion
The authors discussed the clinical implications of these findings saying, "Findings from the current study highlight the importance of self-compassion when considering the sexual dysfunction of child sexual abuse survivors. Self-compassion has been recognized as an important factor in the healing process from child sexual abuse, yet the current study suggests that treatment interventions that support self-compassion in conjunction with addressing survivors' sexual functioning may be beneficial."
The researchers proposed mindfulness training and experiencing and receiving compassion from a therapist could be effective approaches for child sexual abuse survivors to learn self-compassion.
With regard to relationship satisfaction, the authors stated, "The current study confirms that a satisfying intimate relationship may act as a fundamental aspect in promoting child sexual abuse survivors' sexual functioning. Thus, clinicians working with child sexual abuse survivors should take into account survivors' perception of their relational functioning when engaging in therapeutic work around issues related to sexuality. Given that a highly satisfying relationship might buffer the negative effects of previous child sexual abuse and promote sexual functioning, involving the partner in treatment is a compelling strategy."
---
References:
Gewirtz-Meydan, A., & Lassri, D. (2023). The role of self-compassion and relation satisfaction in the association between child sexual abuse and sexual functioning. The Journal of Sexual Medicine, 20(5), 661-670. https://doi.org/10.1093/jsxmed/qdad013