Interview Prof Giraldi and Elsevier – How webinars are helping societies engage new audiences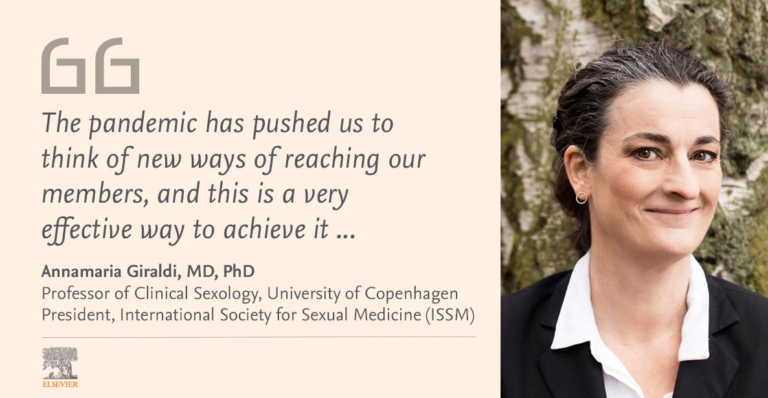 As president of the International Society for Sexual Medicine, Prof Annamaria Girardi, MD, PhD, talks about how the ISSM has used webinars throughout the pandemic to connect with members and reach new audiences around the world.

Staying in touch with members and the wider scientific network has been a major challenge for societies during the Covid-19 pandemic. With the vast majority of in-person events cancelled, societies have had to find new ways of maintaining contact with their members and reaching out to new audiences.
Over the last year, the webinar has emerged as a vital tool for many societies, including the ISSM.
"The pandemic has pushed us to think of new ways of reaching our members, and this is a very effective way to achieve it," said ISSM President Prof. Annamaria Giraldi, Professor of Clinical Sexology at the University of Copenhagen.