Clinical Outcomes of Tarlov Cyst Spine Surgery for Patients with Tarlov Cyst-Induced PGAD/GPD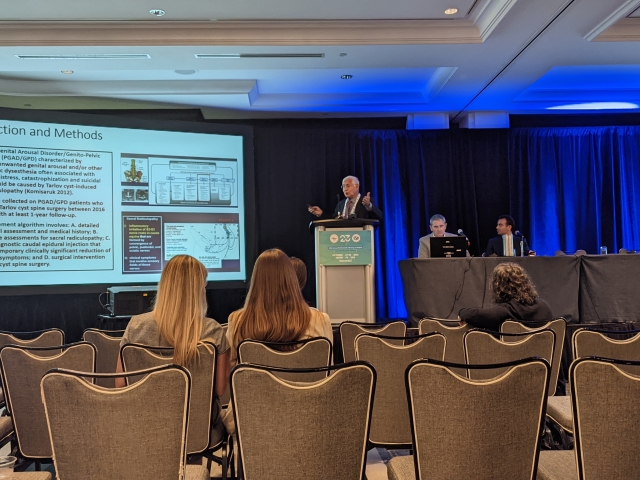 During the Surgery Abstracts session at the joint ISSM/SMSNA Scientific Meeting, Dr. Irwin Goldstein presented on an algorithm on the multidisciplinary step-care management and the outcomes of Tarlov cyst spine surgery for patients with persistent genital arousal disorder/genito-pelvic dysesthesia (PGAD/GPD). The management algorithm included the following steps:
Taking a thorough medical history to make sure the patient has PGAD/GPD.
Non-invasive testing such as vibration testing, hot and cold testing, and stimulating the clitoris and measuring the time it takes for a contraction of the anus to occur.
Testing for Tarlov cysts.
Completing a targeted injection to confirm the existence of the cyst.
Of the ten patients included in the sample, seven (70%) reported post-operative clinical improvement on the validated patient global impression of improvement (PGI-I) scale.
This content has been created as a collaboration between ISSM and SMSNA.