Call for applications Editor in Chief – Sexual Medicine Reviews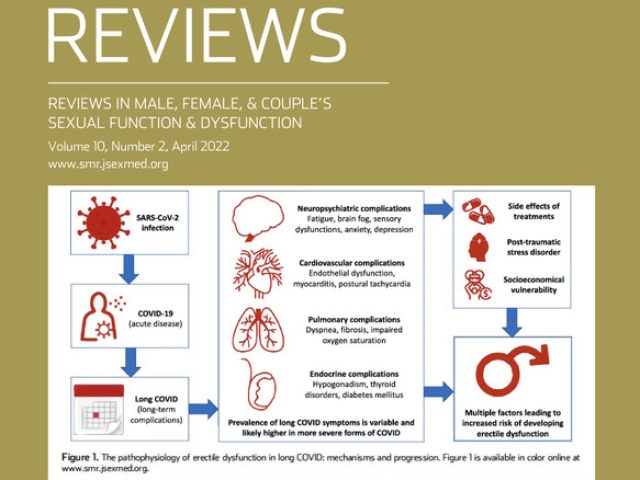 Dear ISSM members,
The publication committee (PUBCOM) of the ISSM is pleased to announce an opening for the Editor-in-Chief position for ISSM's journal Sexual Medicine Reviews – see the attached job description.
The editor will serve a 3-year initial term with a possibility of a 5-year extension based upon evaluation by the PUBCOM and the executive committee of the ISSM. Applications should be sent to the ISSM business office This email address is being protected from spambots. You need JavaScript enabled to view it. by July 31, 2022.
Applications should contain:
A current CV with complete bibliometric data, according to Scopus, and a full description of previous experiences on Editorial Boards of related journals
A description of applicant's vision for the journal with special reference to how to brand the journal and how it fits into the ISSM publishing portfolio.
The applicant must also include the names and contact details of two referees.
Applicants from all over the world, of different gender and ethnicity, of different scientific backgrounds related to sexual medicine will be welcome.
The applicants will be screened by the Search Committee Members on receipt of the necessary documents by the business office of the ISSM by the deadline of July 31, 2022. Finalists will be interviewed by members of the search committee in September/October 2022.
Applicants should be ISSM Full members in good standing.
It is anticipated that the editor's term will begin January 1, 2023. An honorarium commensurate with the role of the editor will be available.

Search Committee Members:
Emmanuele A. Jannini, Italy – PUBCOM Chair
Lawrence Hakim, USA – PUBCOM Vice-Chair
Paolo Capogrosso, Italy – PUBCOM Member
Serkan Deveci, Turkey – PUBCOM Member
Hui Jiang, China – PUBCOM Member
Zdravko Asenov Kamenov, Bulgaria – PUBCOM Member
Sheryl Kingsberg, USA – PUBCOM Member
Hyun Jun Park, Korea – PUBCOM Member
David Rowland, USA – PUBCOM Member
R. Clinton Webb – USA – PUBCOM Member
Irwin Goldstein, USA – Current EiC SMR
Gerald Brock, Canada – President Elect ISSM
Arthur Burnett, USA – Treasurer ISSM
Annamaria Giraldi, Denmark – President ISSM
Kwangsung Park, Korea – Secretary General
Luiz Otavio Torres, Brasil – Past President ISSM
---
Job description - Editor-in-Chief Sexual Medicine Reviews

About Sexual Medicine Reviews: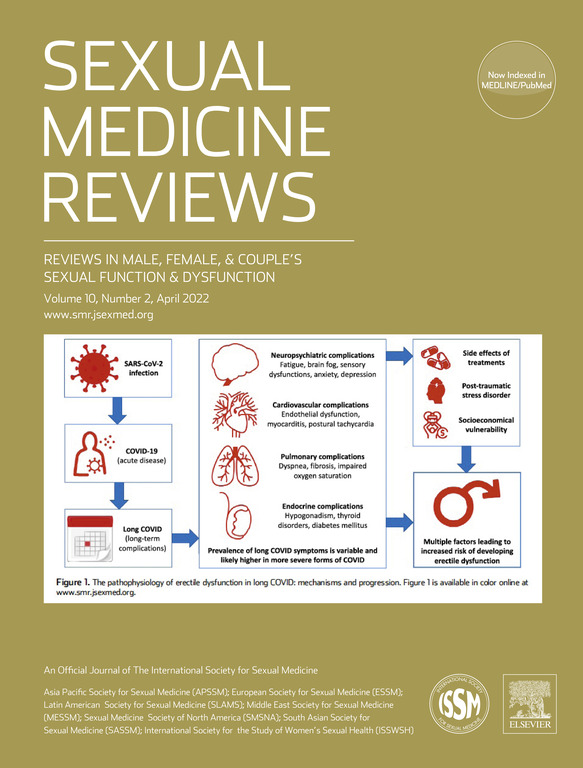 Sexual Medicine Reviews (SMR) publishes invited evidence-based in-depth reviews, (both systematic and narrative), of the highest caliber on multi-disciplinary clinical or translational topics in Sexual Medicine. It may also publish official society consensus reports. These reviews, published quarterly, embrace wide-ranging, comprehensive subject matter related to male, female, and couples sexual function and dysfunction.
The scope of SMR must reflect the diversity of subjects in basic science and clinical practice that define sexual health, sexual function, sexual dysfunction, and sexual medicine. SMR is targeted at the sexual medicine investigator, practitioner, and trainee, but is also explicitly intended to appeal to, and serve the needs of, a broader audience of generalists and specialists with interest in, or in need of a high-quality overview of, a specific topic in sexual medicine.
Sexual Medicine Reviews has been included in PubMed since 2020 and has an Impact Factor of 4.836.
Responsibilities:
The Editor-in-Chief (EIC) is the head of the editorial team of SMR. The EIC is responsible for:
Solicitation of systematic, scoping and narrative reviews across a broad spectrum of It is expected that a balance of subjects and gender‐related sexual health issues is covered annually.
Ensuring an adequate flow of material to meet the publication schedules. (Solicited articles must be peer-reviewed through ScholarOne with the Editor making reviewer assignments and manuscript )
Assembling sufficient copy for the publication of 4 issues a year.
Assisting in the appointment of other members of the editorial team for the journal.
Attending conferences to promote the journal and develop and/or expand the network of contacts within the field to serve as a pool of both potential authors and reviewers.
Chairing Editorial Board meetings.
Working cooperatively with the Managing Editor's office and periodically liaise with the publisher.
Monitoring journal performance to identify areas for improvement and take action as appropriate.
Ensuring that appropriate editorial standards are upheld.
Building excellent communications and relationships with Editorial Board Members and authors.
It is imperative that the EIC is held in high regard by colleagues in the field of sexual medicine, with a significant number of publications and proven experience as a subject thought-leader.
It is imperative that the EIC has sufficient, and regularly scheduled time to devote to the success of this journal.
Experience, Skills and Qualifications:
A physician with postgraduate qualification/experience in sexual medicine, endocrinology, psychiatry, urology, andrology, and gynaecology or a psychologist with postgraduate qualification/experience in sexual medicine or a related discipline with an appreciation for sexual function and dysfunction of both genders in order to maintain a balance of content
An interest in scientific research and current knowledge and future directions of the field
Knowledge of typical editorial and peer review processes
Strong analytical/critical appraisal skills
Excellent communication and influencing skills
Excellent time management and prioritization skills
Ability to work cooperatively with colleagues at all levels
Ability to provide leadership to the editorial team
Ability to read and write fluently in English
A global perspective is required as the journal represents a variety of international societies.
An active member of the ISSM and remain so during his/her tenure.
Have previous editorial experience (as an Editorial Board Member, Associate Editor and/or Deputy Editor or Editor-in-Chief of scientific journals in the field)
Term and Compensation:
The editor will serve an initial 3-year term with the possibility of a 5-year extension based upon an evaluation by the Publication Committee and the Executive Committee of the ISSM.
It is anticipated that the Editor's term will begin January 1, 2023.
An honorarium commensurate with the role of the editor will be available.
Application:
Applications should be sent to the ISSM executive office (

This email address is being protected from spambots. You need JavaScript enabled to view it.

) by July 31, 2022.
The applicant must include a current CV. The applicant must include 2 letters of recommendation from active ISSM members.
Applicants should be ISSM full members in good standing.
The prospective editor's proposal should include a list of possible topics for three issues, including a wish list of Authors. Authors should be well published, from many different regions, representing research in different aspects of men's and women's sexual health.
At ISSM, we are committed to being an inclusive society where all individuals are treated with fairness and respect. We believe that diversity is one of the cornerstones of a vibrant culture and we seek to promote the benefits of diversity in all of our activities. We welcome applications for our open editor position from people of all backgrounds, irrespective of age, disability, sex, sexual orientation, nationality, ethnic or national origin, religion or belief.
Contact details:
ISSM Executive Office
Zaanweg 119a, 1521 DS Wormerveer, The Netherlands
Phone: +31-75-6476372
Fax: +31-75-6476371
E-mail: This email address is being protected from spambots. You need JavaScript enabled to view it.