This webinar took place on July 3, 2023.

Vaginismus is a much-neglected aspect of feminine health with limited published data. Vaginismus could not only be bothersome condition but may indicate significant underlying female sexual dysfunction or pelvis floor dysfunction. Often Vaginismus is influenced by physiological, behavioral, social, and cultural factors. Evaluation and treatment often require detailed and specific history taking and clinical evaluation to rule out comorbidities. Treatment is multifaceted and prolonged, involving urogynecology, pharmacological, psychological, and behavioral therapy. In this joint ISSM-MESSM webinar, we will provide a comprehensive overview on the management and treatment of such challenging condition.
Program:
- Opening by Dr. Gerald Brock, ISSM President
- Opening by Dr. Jawad Feghali - MESSM President
- Epidemiological And Etiological Aspect of Vaginismus - Dr. Rana Khaled (Lebanon)
- Management From the Psychological, Psychiatric, And Sex Therapist Perspective - Dr. Mona Reda (Egypt)
- Management From A Gynecological Perspective - Dr. Nada Ibrahim (Kuwait)
- Public Health Awareness About Vaginismus - Dr. Ons Kaabia (Tunisia)
- Q&A session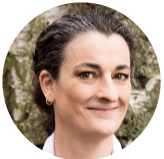 Past President of the International Society for Sexual Medicine MD, Ph.D, FECSM, Professor Giraldi is Senior Consultant in Psychiatry in the Sexological Clinic at Psychiatric Center Copenhagen and Professor of Clinical Sexology at the University of Copenhagen, Denmark, where she also received her medical degree and PhD. Professor Giraldi has been involved in the field of sexual medicine for many years, educating medical students, nurses, physicians and psychologists in sexual medicine.
Professor Giraldi has been involved in basic research on vascular and smooth muscle function in male and female sexual responses, clinical research on the pharmacological treatment of erectile dysfunction and female sexual desire and arousal disorders as well as in research on somatic disease, psychiatric problems and sexuality. Clinically Professor Giraldi works with men, women and couples with sexual dysfunctions as well with transgender care.
Professor Giraldi has published more than 100 papers, editorials and book chapters in the field of male and female sexual medicine. She is Past Deputy Editor of the Journal of Sexual Medicine and has served as an Associate Editor for Sexual and Relationship Therapy and Sexual Medicine Among her many professional affiliations, Professor Giraldi was previously President of both the Scandinavian Society for Sexual Medicine and the International Society for the Study of Women's Sexual Health, where she has also served on the Board and Scientific Committee. In addition, she was Chair of the subcommittee on Female Sexual Health for the European Society for Sexual Medicine (ESSM).
Biography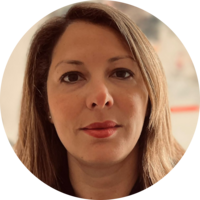 President of the Tunisian Society for Clinical Sexology
- Medical Doctor, Psychiatrist, Tunis, Tunisia
- Graduated in Clinical Sexology at the University of Paris VII
- Graduated in Medical Hypnosis at the University of Paris V
- Member of the scientific committee of the MESSM (Middle East Society for Sexual Medicine)
- Member of the SFMS (Francophone Society for Sexual Medicine)
- Member of the European Network for Sexual Medicine
- Co-author : "Ethics and Sexology" ; 2nd edition of "Sex Medicine: Foundations and Practices" (Editions Lavoisier)
- Co-author : "Sexual conduct disorders", 4th edition of the Manuel de Sexologie (Editions Masson)
- Member of the scientific committee of the World Meeting for Sexual Medicine, December 2023, Dubai, Emirates
- Member of the editorial board of the francophone journal Sexologies
- University teacher at the Faculty of Medicine of Sousse in the master's degree in clinical sexology
- University teacher at the Faculty of Medicine of Tunis at the CEC of brief psychotherapies
Biography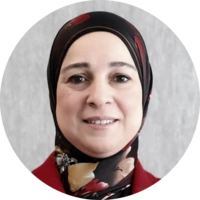 Licensed medical doctor with PhD in clinical sexology. Dedicated to provide the patients with special clinical care, listening to and addressing their concerns, answering all their questions and helping them to understand their body and their sexuality. Highly professional in creating treatment plans tailored for individuals and couples to help improve the quality of life, and experiencing in addressing each patient unique needs to effectively enhance his or her helath and wellness.
Biography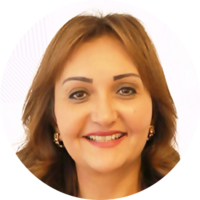 Professor of psychiatry- Ain Shams university.

Holder of neuroscience master degree and PhD in psychiatry, spent 20 years in the field of mental health services. Supervised, conducted and published several scientific papers, Mona is a member of the ISSM, MESSM, ESSMS. Her interest with human sexuality started over 15 years ago when she realized that most relationship problems originate from sexual health problems. Trained as sexual health physician in the European Society for Sexual Medicine and received more than 120 hours of training on how to interview, investigate and manage variable presentations of sexual dysfunction.

In addition to maintaining local private practices in Cairo, she has been active in the academic field as university professor in research and clinical supervision, as well as media commentator and public speaker. Mona has a vast experience in the field of evaluating and managing relationships and communication problems.

Dr. Reda worked in an international pharmaceutical 1997-2008 where she obtained experience in organizational structure and environment then she developed the connect program for organizational efficient communication and productivity.

Dr. Reda has worked with the press and media to educate the public on most sensitive topics such as human sexuality. She created, produced and hosted a private Online program named el sara7a ra7a that was aired on YouTube channel on sexual health and relationship issues reach over a million viewers across the region. Designed and conducted several workshops, online training and scientific day events for awareness and education purpose.

Dr. Reda authored " 7ekaia wera kol bab" a book in story telling way demonstrating different sexual issues that may erupt in families and couples relations with a scientific cultural adapted tips on how to manage.
Biography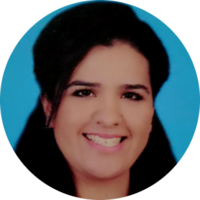 Dr Nada Ibrahim currently works In Jaber Hospital in Kuwait. She obtained her Medical degree at Kuwait University and completed her OBGYN residency at McGill University in Montreal Canada where she received the Sir Mortimer Davis resident professionalism award for her outstanding teaching and academic potential. She went to complete her fellowship in urogynecology and female pelvic medicine and reconstructive surgery at Western University in London where she also obtained Certification in Robotic Gynecology Surgery as well. Dr Ibrahim completed the Program of Clinical Effectiveness at Harvard University and is currently working towards her Master's in Public health with a focus on Clinical effectiveness. She is a member of MESSM and will be giving a lecture on vaginismus.
Biography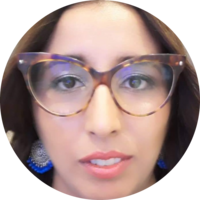 · Associate Professor in Gynecology and Obstetrics.MD, Faculty of Medicine of Sousse, Tunisia since 2020
· Clinical Sexologist since 2017
· General Secretary of the Tunisian Society of Clinical Sexology
· Research Fellow of the research laboratory LR 12 ES 04 : Epidemiology, screening and early management of mental diseases
· Member of the Middle East Society of Sexual Medicine
· Specialist in gynecology and Obstetrics
· Masters degree in Clinical Sexology · Diploma in Senology
· Diploma in Reproductive Medicine
· Diploma in fertility and sexuality in cancer patients
· March 2020 : Recipient of the 6-month Postdoctoral Research Fellowship grant at the Vall D'Hébron Barcelona Research Institute as part of the Science by Women Program of the Mujeres por Africa Foundation on fertility and sexuality after cancer
· September 2018 : Best Poster communication at the 14th MEET THE PROFESSOR Advanced International Breast Cancer Course Padova Italy on the impact of hormone therapy on the sexuality of menopausal women with breast cancer
· July 2006: Presidential Prize in Medicine from the Tunisian President of the Republic
Biography