The webinar took place on July 19, 2023.

Pornography use has become mainstream in various societies with diverse background, with estimates that 60% of men and 35% of women have viewed pornography at some point in the last year. Typically, men have more favorable attitudes toward pornography and view it more frequently than women. Among young adults, 87% of men and 31% of women reported using pornography, but 67% of men and 49% of women rated pornography use as acceptable. Interestingly, current research have demonstrated an impact on sexual health and sexuality. In this webinar we will comprehensively evaluate the impact of pornography on men and women sexuality and sexual health and its broader implications.
Program
Opening and welcome by the moderator, Alan Shindel (USA)

Impact of pornography on sexual response - David Rowland (USA)

Impact of pornography on the human brain - Mateusz Gola (Poland)

Q&A Session of 30-45 min, led by the moderator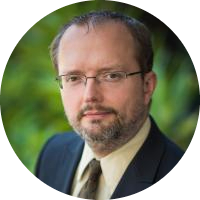 Alan W. Shindel completed his medical school and residency training in urology at the Washington University School of Medicine in Saint Louis. He completed his fellowship in andrology at UCSF under the auspices of Tom Lue and Ira Sharlip. He was on the faculty of Urology at the University of California Davis fro 2010 to 2015; between 2015 and 2017 he was a Director for Urology Medical Affairs at Genomic Health. He rejoined the faculty of Urology at UCSF in September, 2017, where he is currently Professor of Urology.

He served as Editor in Chief of Sexual Medicine, the open access journal of the ISSM, from 2012-2015 abd again from 2020 to the present day.
Biography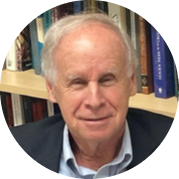 David Rowland, Senior Research Professor of Psychology at Valparaiso University, USA, received his Ph.D. from the University of Chicago in psychology in 1977, and has held fellowships at SUNY-Stony Brook in Psychiatry, Stanford University in Physiology, Erasmus Medical Center (Netherlands) in Endocrinology, and the Johns Hopkins School of Public Health in Mental and Behavioral Health. His research and scholarship have focused on understanding psychophysiological relationships, particularly insofar as they are applied to psychosexual response in men and women.
Rowland has published over 240 research papers, review articles, and book chapters related to sexual behavior and function, maintaining active collaborations with colleagues in Hungary, Romania, Pakistan, New Zealand, and Australia. He has authored and co-edited several books, including The Handbook of Sexual and Gender Identity Disorders (2008), Sexual Dysfunction in Men (2012), Proceedings on Translational Medicine (2018), and Cultural Differences and the Practice of Sexual Medicine (2020). In addition to holding positions on numerous editorial boards, he served as editor of the Annual Review of Sex Research 2005-2009, is co-founder and co-editor-in-chief of the Journal of Mind and Medical Science (JMMS), and is editor-in-chief of the journal Sexes.
Biography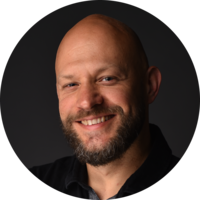 Mateusz Gola, Ph.D., is a psychotherapist and neuroscientist helping individuals with compulsive sexual behaviors through his clinical work and research. He is a professor of Psychology at the Polish Academy of Sciences and a research professor at the University of California San Diego. Dr. Gola authored and co-authored over 120 research publications on the neuroscience of addictive behaviors, including the first studies directly comparing mechanisms of problematic pornography use with substance addictions, allowing for a better understanding of neural mechanisms underlying compulsive sexual behaviors. In his free time, he surfs and develops new mobile technologies supporting addiction recovery. More info can be found at www.drgola.online
Biography