Female sexual dysfunction (FSD) following pelvic/fracture trauma or cancer related therapies is known to have a significant influence on Quality of Life for female patients and their partners. However, FSD has not garnered significant attention relative to male counterparts. Often multidisciplinary approach is wanted to address FSD related to pelvic trauma or cancer therapies involving gynecologist, urologist, reproductive, sexual and physical therapist to ensure adequate recovery with improved clinical and functional outcomes. During this webinar, we will be discussing the advanced management steps in the rehabilitation of female sexual function following pelvic related trauma or cancer treatment focusing on sexual, urinary, reproductive and functional aspects of great interest to both health providers and patients.

Program:
- Opening and short introduction by moderator Annamaria Giraldi, Past President ISSM (Denmark)
- Female sexual function and recovery following child birth, obstetric and/or pelvic fracture trauma - Faysal El Kak (Lebanon)
- Female sexual function and recovery following cancer therapy - Daniela Wittmann (USA)
- Live Q&A Session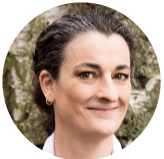 Past President of the International Society for Sexual Medicine MD, Ph.D, FECSM, Professor Giraldi is Senior Consultant in Psychiatry in the Sexological Clinic at Psychiatric Center Copenhagen and Professor of Clinical Sexology at the University of Copenhagen, Denmark, where she also received her medical degree and PhD. Professor Giraldi has been involved in the field of sexual medicine for many years, educating medical students, nurses, physicians and psychologists in sexual medicine.
Professor Giraldi has been involved in basic research on vascular and smooth muscle function in male and female sexual responses, clinical research on the pharmacological treatment of erectile dysfunction and female sexual desire and arousal disorders as well as in research on somatic disease, psychiatric problems and sexuality. Clinically Professor Giraldi works with men, women and couples with sexual dysfunctions as well with transgender care.
Professor Giraldi has published more than 100 papers, editorials and book chapters in the field of male and female sexual medicine. She is Past Deputy Editor of the Journal of Sexual Medicine and has served as an Associate Editor for Sexual and Relationship Therapy and Sexual Medicine Among her many professional affiliations, Professor Giraldi was previously President of both the Scandinavian Society for Sexual Medicine and the International Society for the Study of Women's Sexual Health, where she has also served on the Board and Scientific Committee. In addition, she was Chair of the subcommittee on Female Sexual Health for the European Society for Sexual Medicine (ESSM).
Biography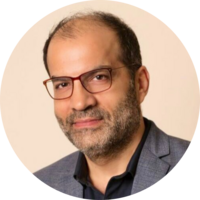 Faysal El Kak MD MS ARCOG
Senior Lecturer- HPCH- FHS- AUB
Clinical Associate and Director of Women Integrated Sexual Health (WISH) Program-Dept OBGYN- AUBMC
Chair- Arab Woman Health Group- Federation of Arab ObGyn Societies (FAGOS)
Immediate Past Vice President- International Federation Gynecology Obstetrics (FIGO)
Biography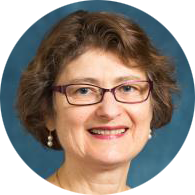 Dr. Wittmann is an Associate Professor Emerita of Urology and Adjunct Associate Professor of Social Work. She is a lead faculty in the Brandon Prostate Cancer Survivorship Program with clinical and research interest in sexual health and quality of life in cancer survivorship. She uses mixed methods to understand issues in cancer survivorship care and to evaluate interventions designed to improve patients' and partners' outcomes. She is faculty in the Mixed Methods Research Program at the University of Michigan. She is an Associate Editor of the Journal of Sexual Medicine.
Biography