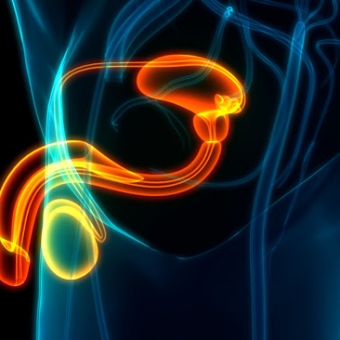 Sexual Health Topics:

Men's Sexual Health, Cancer & Sexual Health (Oncosexology), Sexual Health Management & Treatments, Sexual Orientation & LGBTQIA+ Health
Located in the scrotum, the testicles (also called the testes) are a pair of glands that produce sperm cells and testosterone, the primary sex hormone and anabolic steroid in males. Testosterone plays a key role in the development of male characteristics. It is involved with sex drive, erections, and sperm production. It also helps build muscle and bone mass.