Physical Therapy Improves Sexual Health in Gynecological Cancer Survivors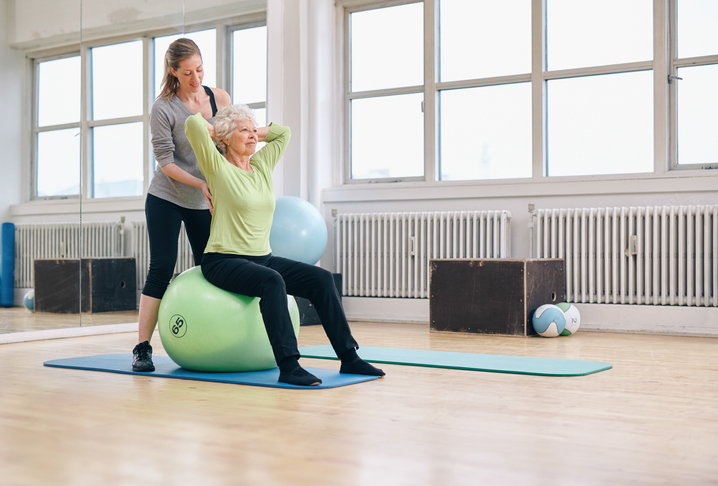 Dyspareunia – painful intercourse – is common in gynecological cancer survivors. However, multimodal physical therapy could offer some relief, according to the authors of a recent Journal of Sexual Medicine study.
Researchers found that 12 weeks of physical therapy brought significant improvements in sexual function.
Treatment for gynecological cancer can take a great toll on a woman's sexual health. Hormonal changes due to surgery, radiation, and chemotherapy can reduce lubrication in the vagina, making intercourse uncomfortable or painful. Women may also find themselves less interested in sex.
Anxiety related to treatment may contribute to sexual issues, too. Women may worry about pain, body image, their attractiveness to a partner, and safety.
The study involved 31 survivors of either endometrial or cervical cancer. Related treatments included surgery (24 women) brachytherapy (19 women), external beam radiation therapy (15 women), and chemotherapy (16 women). The median time from their last cancer treatment was 38 months. All of the women experienced dyspareunia. Their average age was 56 years.
The participants attended 12 weekly physical therapy sessions. Each session lasted for one hour and included education, pelvic floor muscle exercises, biofeedback, and manual therapy.
Women were instructed to follow a home exercise program as well. This program involved pelvic floor muscle exercises and insertion exercises with fingers or vaginal dilators.
Before treatment, and again after treatment finished, the women completed questionnaires to assess the following outcomes: sexual distress, body image concerns, pain anxiety, pain catastrophizing, pain self-efficacy, and depressive symptoms.
After their course of physical therapy, all of the women had "significant" improvements, reporting less sexual distress, fewer body image concerns, reduced pain anxiety, lower levels of pain catastrophizing, fewer depression symptoms, and greater pain self-efficacy.
Seven of the 8 women who had body image concerns before physical therapy no longer had these concerns, according to assessment results. After therapy, pain anxiety resolved for over half the women who reported this concern at baseline. It's "possible that [the] increased contact with the therapist with closer supervision enabled more sustained support with additional guidance to help women better understand their condition and manage their symptoms," the authors wrote.
They recommended that their results be confirmed with a randomized controlled trial.
---
Resources