Guidelines for Sexual Health Care for Prostate Cancer Patients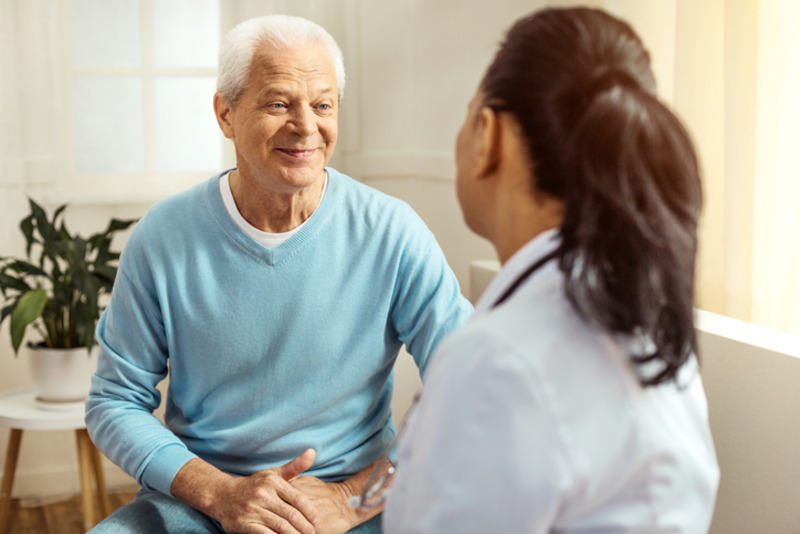 Recently, an international panel of experts convened to develop a set of guidelines for sexual health care for patients with prostate cancer and their partners. The panelists used available evidence and their own expertise to develop these guidelines, accounting for patients' unique cultural, ethnic, and racial backgrounds as well as their gender identities and sexual orientations.
In the end, the panel agreed on 47 statements to address the psychosexual, relationship, and functional domains of sexual health care for prostate cancer. Each of these was assigned a letter A-C based on the strength of evidence supporting it, and a recommendation level of strong, moderate, or conditional. The following is an at-a-glance summary of the panel's guidelines:
Prostate cancer patients and their sexual partners should receive pre-treatment education about the sexual side effects of prostate cancer therapies and a baseline assessment of their sexual function.

Patients should be made aware of the impact prostate cancer treatments can have on sexual functioning including erectile dysfunction (ED), low desire, orgasmic dysfunction, low sexual satisfaction, and orgasm-related urinary incontinence.
They should be educated about rehabilitation strategies, emotional coping strategies, and fertility options when applicable.
Both patients and their sexual partners should be given a patient reported outcomes (PRO) evaluation of their sexual function before prostate cancer treatment.

After treatment, prostate cancer patients and their partners should undergo a post-treatment biopsychosocial assessment.

Routine assessments of the sexual side effects of prostate cancer therapies and their impact on the relationship can benefit patients and their partners.
Additional PRO evaluations can help identify any sexual distress or relationship issues that may be the result of changes in sexual function.

A biopsychosocial management approach can help patients and their partners after prostate cancer treatment.

Depending on the sexual side effects experienced, patients may benefit from penile rehabilitation strategies for ED, treatment for orgasmic dysfunction, and/or testosterone therapy.
Lifestyle changes such as getting more exercise, eating nutritious foods, and quitting smoking can support better sexual health.
Psychosexual therapy, whether for the individual or the couple, can help with coping with feeling of loss, building sexual self-confidence, and addressing conflict, anxiety, and sexual adjustments.
Knowing the guidelines for sexual health care for prostate cancer can empower patients and their partners to ask for the care and support they need. Click here to read all of the guidelines in further detail.
---
References:
Wittmann, D., Mehta, A., McCaughan, E., Faraday, M., Duby, A., Matthew, A., Incrocci, L., Burnett, A., Nelson, C.J., Elliott, S., & Koontz, B.F. (2022). Guidelines for Sexual Health Care for Prostate Cancer Patients: Recommendations of an International Panel. The Journal of Sexual Medicine, 19(11), 1655-1669. DOI: https://doi.org/10.1016/j.jsxm.2022.08.197