Insights on the Female Sexual Function Index From Sexual and Gender Minority People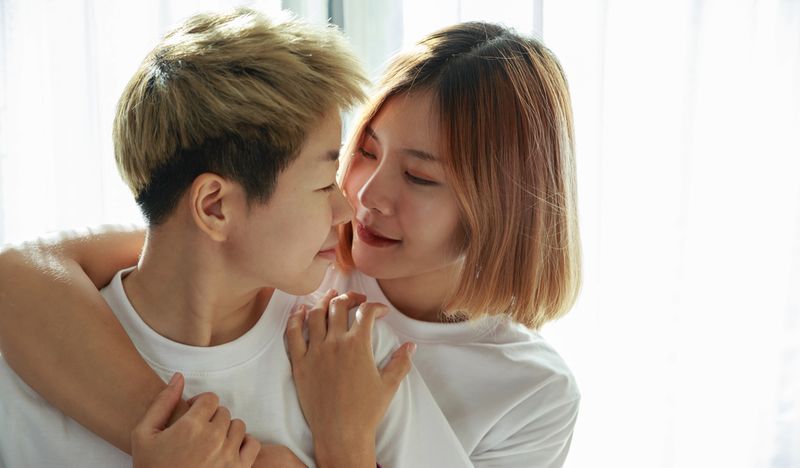 Increasingly, health care providers use validated questionnaires to collect patient-reported outcomes to evaluate patients' symptoms and guide possible treatment plans. The female sexual function index (FSFI) is a widely used validated questionnaire that is considered the gold standard for assessing female sexual dysfunction.
Nevertheless, the FSFI was originally developed for research purposes, and therefore may have some limitations when used in a clinical setting. In particular, the structure and wording of some of the FSFI questions assume that respondents are heterosexual, cisgender women who have penile-vaginal sex with only one sexual partner.
Of course, these assumptions do not reflect the circumstances of all female patients seeking evaluation of their sexual function, so the FSFI may not be relevant for these individuals. For example, the questions that are designed to assess pain during intercourse on the questionnaire define intercourse as "penile penetration (entry) of the vagina." This definition of intercourse may not apply to some transgender women, nor to women who have sex with women.
To see how a diverse group of women perceive the FSFI, the authors of a recent Journal of Sexual Medicine study recruited 27 sexual and gender minority participants with different cancer histories and marital statuses to complete interviews on the topic. The interviews, which took place over the phone and lasted about an hour each, were recorded, transcribed, and independently analyzed by two researchers who looked for common themes.
In the end, three overarching themes emerged from the interviews:
Participants felt that some parts of the questionnaire unnecessarily medicalize sexuality.
Interviewees felt the FSFI domains represent a narrow and heteronormative experience of sexuality focused on penile-vaginal intercourse. (Heteronormativity is the view or assumption that heterosexuality is the default or preferred sexual orientation).
Participants perceived sections of the questionnaire that stressed sexual "performance" to be male-oriented.
Regarding the first identified theme, many of the individuals who were interviewed felt that some aspects of the FSFI suggest the need for medical consideration/intervention when it may not be necessary. For example, the questions related to orgasm may imply that a woman who is not regularly experiencing orgasms has lower sexual functioning. However, as many of the respondents explained, orgasm experiences are highly individual and are often not the goal of many women's sexual encounters. Therefore, a lack of orgasms may not be a concern for all women.
The second theme – that the FSFI presents a narrow, heteronormative view of sexual experience – was expressed by many participants. Some noted that the word "partner" was used in the singular form throughout the questionnaire, which could be alienating to individuals with more than one sexual partner. Other participants brought up that the words "intercourse" and "penetration" do not accurately portray the broad range of sexual experiences that a woman may have, particularly within the LGBTQIA+ community.
Finally, participants felt that some of the terminology included in the FSFI pertained more to a man's sexual function than a woman's. Several of the respondents associated words such as "performance," "confidence," "ability," and "sustain" with a man's sexual experience (e.g., sustaining an erection).
All in all, the results of this study demonstrate the importance of using inclusive language that is relevant for all patients when designing and administering a questionnaire for a clinical setting. Medical assessments that do not take all patients into account are not only less accurate, they may also alienate minority groups and people with different circumstances than those assumed by the questionnaire. The authors of this study recommend that the FSFI be updated to reflect the broader community and a wider range of sexual experiences so that it is a relevant assessment of sexual function for all female patients.
---
Resources:
Austria, M.D., Lynch, K., Le, T., Walters, C.B., Atkinson, T.M., Vickers, A.J., & Carlsson, S.V. (2021). Sexual and Gender Minority Persons' Perception of the Female Sexual Function Index. The journal of sexual medicine, 18(12), 2020-2027. DOI: https://doi.org/10.1016/j.jsxm.2021.09.012
Popular Sexual Orientation & LGBTQIA+ Health Headlines