Feasibility of Mindfulness-Based Interventions After Cancer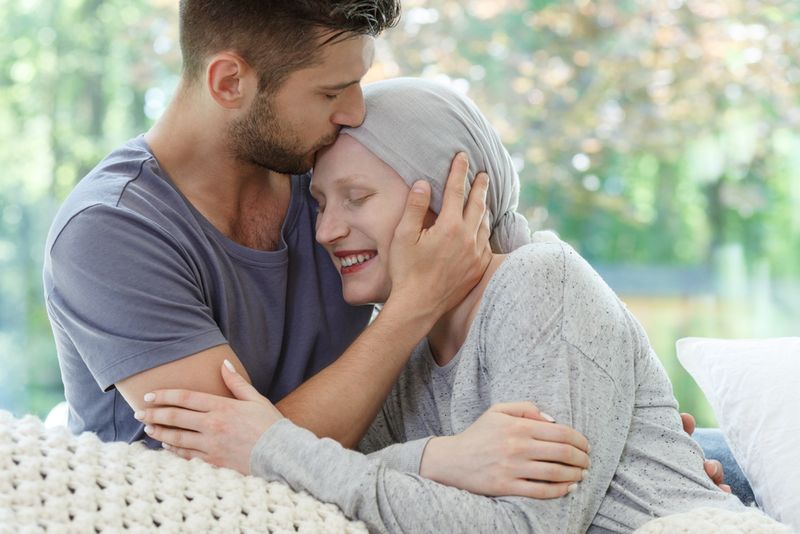 For women who are going through or are survivors of breast or gynecological cancer, sexual dysfunction can be a very unwelcome side effect. Common sexual health complaints for women after cancer treatment are vaginal dryness, low sexual desire, and pain during sexual intercourse (dyspareunia). Cancer and its treatments can also give rise to concerns about a partner's sexual satisfaction and feelings of low self-esteem.
Mindfulness-based interventions are generally an effective way to reduce the negative sexual side effects of cancer treatment. They have been shown to increase sexual desire, arousal, and satisfaction while reducing sexual anxiety/sex-related distress. People who participate in mindfulness programs may improve their sexual health by practicing techniques such as staying in the present moment, regulating their emotions, experiencing sensations without judgement, and exercising self-compassion.
Although mindfulness-based interventions can yield very meaningful results for patients, they are more time-intensive than simply taking a pill or using a cream. With this in mind, it is important to consider not only the effectiveness of the treatment, but also its feasibility, acceptability, and appropriateness for patients.
Twenty-two women participated in a recent quantitative and qualitative study on the feasibility of a mindfulness program called Mindful After Cancer. The program consisted of 8 weekly 1.5-2-hour group sessions in which the participants discussed sexuality, learned about sexual interest and motivation, participated in guided meditations, and practiced mindfulness exercises.
To evaluate the feasibility, acceptability, and appropriateness of the treatment, the women were asked to complete a survey before the start of the program, then again one month after the last session. Additionally, 10 of the women participated in a follow-up interview after the treatment.
On average, the participants completed 6.8 of the 8 sessions. Regarding the feasibility of the program, 77% stated that they felt the time commitment was manageable. They expressed that the videoconference style was convenient (especially during COVID-19 restrictions), but it had drawbacks as well such as distractions from participants forgetting to mute themselves, occasional freezing due to internet issues, etc.
The participants also found the treatment to be acceptable, sharing that the facilitator created a comfortable, safe space. Many said that the group dynamic created a sense of community that they liked.
Finally, the majority of the women found the program to be appropriate for their needs. Most reported that it helped them "quite a bit" or "very much" to learn mindfulness exercises (77%), learn about women's sexual health after cancer (77%), and learn how sexuality is influenced by thoughts, feelings, and behaviors (73%). They also felt that the program was an effective way to fill a gap in health care services for cancer patients but expressed that it could be even more helpful if it were tailored to specific groups of patients (i.e., diving groups by age, relationship status, and so on).
Overall, the women in this study found the Mindful After Cancer program to be feasible, acceptable, and appropriate. Given the effectiveness of mindfulness-based interventions in helping improve sexual functioning after cancer, it seems worthwhile to invest more resources into making such programs accessible for all patients.
---
References:
Gorman, J. R., Drizin, J. H., Smith, E., Corey, S., Temple, M., & Rendle, K. A. (2022). Feasibility of Mindful After Cancer: Pilot Study of a Virtual Mindfulness-Based Intervention for Sexual Health in Cancer Survivorship. The Journal of Sexual Medicine, 19(7), 1131-1146. DOI: https://doi.org/10.1016/j.jsxm.2022.03.618