What Percentage of Men Are Satisfied With Their Penis Size?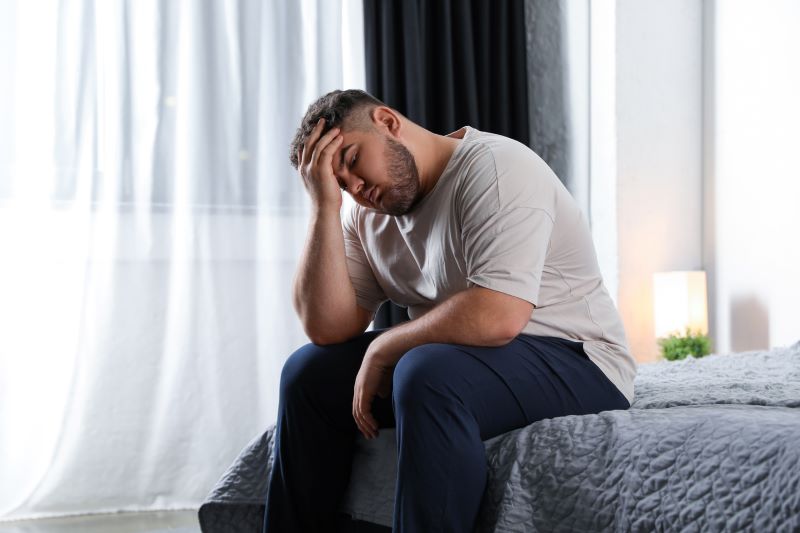 If you have ever wished that your penis were a different size, you're not alone. While there isn't a single definitive percentage of men who are satisfied with their penis size, (since this can change over time and across different studies), multiple studies suggest that a substantial portion of men have concerns about their penis size and may not be entirely satisfied.
It is important to note that the satisfaction with one's penis size can vary greatly among men and is influenced by cultural, personal, and psychological factors. Nevertheless, a study published in the British Journal of Urology International in 2015 surveyed 15,521 men from around the world and found that only 55% of men were satisfied with the size of their penis. This suggests that a significant portion of men had concerns or dissatisfaction with their penis size.
Another study published in JAMA Network Open in 2019 surveyed 4,109 men in the United States and found that approximately 26.4% of men were dissatisfied with their penis size. This study provides a different perspective, with a lower percentage of men expressing concern about their size compared to the international study. Still, a considerable portion of men were found to be dissatisfied with the size of their penis.
Concerns about the size of one's penis can be a significant source of anxiety, impacting individuals' self-esteem and overall well-being. As such, it is worthwhile to explore the factors that may influence a person's feelings about their penis size. The following are some of the most common factors.
Media and Culture: The media's portrayal of idealized body standards, including penis size, can significantly impact perceptions of adequacy. Particularly in modern pornography, men with larger than average penises are repeatedly showcased. These standards can lead to unrealistic expectations and increased dissatisfaction among people with penises.
Peer and Social Comparisons: Men may compare their own size to that of others, whether through explicit conversations or indirectly through pornographic materials. These comparisons can contribute to feelings of inadequacy.
Self-Esteem and Body Image: Individual self-esteem and body image play a critical role in how one perceives their penis size. Those with higher self-esteem may be more likely to feel satisfied, while those with lower self-esteem may be more prone to dissatisfaction.
Sexual Function: Functionality and sexual performance are often more important to sexual satisfaction than size. Men who experience positive sexual experiences may be less concerned about size.
In the end, the question of what percentage of men are satisfied with their penis size is complex, with varying percentages reported in different studies. Regardless, these findings suggest that a significant number of men may have concerns or dissatisfaction with the size of their penis.
It is important for individuals to recognize that healthy self-esteem, open communication with partners, forgoing comparison, and maintaining a positive attitude toward one's own body can positively impact satisfaction and overall well-being. While concerns about penis size are common, there is more to a fulfilling and satisfying sex life and personal relationships than the size of one's genitals.
---
References:
Prause, N., & Park, J. (2019). Is size important? Men's and women's views on penis size across the lifespan. JAMA Network Open, 2(9), e1912482.


Veale, D., Miles, S., Bramley, S., Muir, G., & Hodsoll, J. (2015). Am I normal? A systematic review and construction of nomograms for flaccid and erect penis length and circumference in up to 15,521 men. BJU international, 115(6), 978–986. https://doi.org/10.1111/bju.13010
Popular Mental Health & Psychology Questions