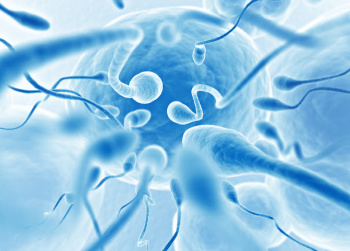 Semen is usually a thick, whitish-gray liquid that is propelled out of the penis when a man ejaculates. It is made of seminal fluid (secreted largely by the seminal vesicles and the prostate gland) and sperm (produced by the testes).
At times, men might find that their semen is watery rather than thick. This situation can signal a fertility problem, but that is not always the case.
Semen might also change color depending on a man's health.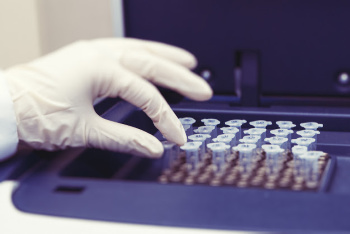 Semen might become thin and watery when a man has a low sperm count (oligospermia). A low sperm count is typically fewer than 15 million sperm cells per milliliter of semen.
Oligospermia can be caused by conditions like the following:
Infections
Use of alcohol, tobacco, and other drugs
Hormonal imbalances
Immune system problems
Undescended testicles
Tumors
Varicoceles (see Slide 3)
Retrograde ejaculation (see Slide 4)
Prior surgery or radiation treatments
Exposure to toxins
Obesity
Medications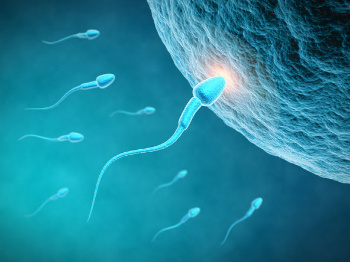 Varicoceles are enlarged veins inside the scrotum, similar to varicose veins that may form in the leg. Often, they are asymptomatic, but they might lead to oligospermia and watery or clear semen. About 15% of men overall have varicoceles, and about 40% of men with fertility issues have them.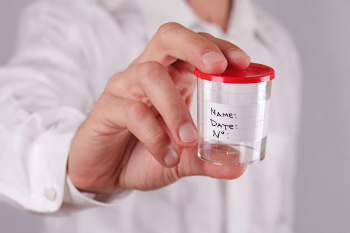 Retrograde ejaculation occurs when semen flows backward into the bladder instead forward out of the penis. Any ejaculatory fluid from the penis may be watery. The condition is not harmful, and semen (including sperm) exits the body during urination. However, men who would like to father children should speak to a fertility specialist if they have retrograde ejaculation.
A man might have watery semen if he doesn't get enough zinc in his diet. Zinc is an important nutrient for sperm production.
Men who ejaculate several times a day might also develop watery semen, since the body needs time to "catch up" on its semen production.
Men who are worried about the color or consistency of their semen should talk to their doctor. While watery semen does not always mean a man has fertility issues, it is worth noting if a couple is having trouble conceiving.
Resources