What is retrograde ejaculation?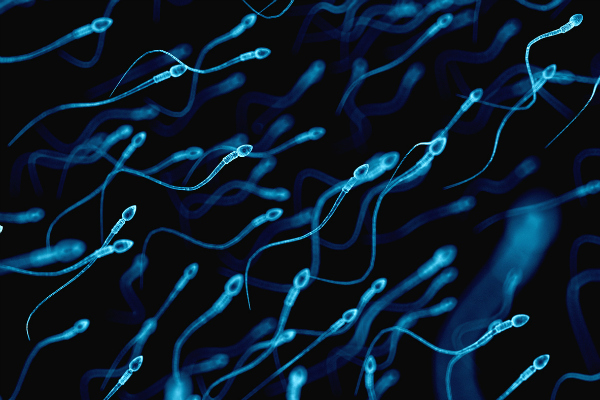 Retrograde ejaculation occurs when a man reaches orgasm, but little or no semen comes out of the penis. Instead, the semen goes backward into the bladder.
It is not a harmful condition. The semen mixes with urine and passes out of the body the next time the man urinates. It causes no damage to the bladder.
However, retrograde ejaculation can be troublesome for couples who wish to conceive a child.
---
Typically, when a man ejaculates, the bladder is closed off by muscles called sphincters. They keep semen out of the bladder. For men with retrograde ejaculation, these sphincters do not work properly, so instead of exiting out the urethra, semen enters the bladder.
Symptoms of retrograde ejaculation include:
Less (or no) semen
Cloudy semen or urine
Dry orgasms (sensations of pleasure with little to no semen)
---
Retrograde ejaculation can be caused by:
Medications and medication side effects. Psychiatric drugs, antidepressants, and medicines for high blood pressure and enlarged prostate can cause problems.
Radiation. If a man has radiation therapy, such as for prostate cancer, he might develop retrograde ejaculation.
Surgery. Some procedures, such as prostate surgery, bladder surgery, and surgery on the lower spine can cause damage to bladder muscles or nerves.
Nerve damage. Diabetes, multiple sclerosis, and Parkinson's disease can affect the nerves of the bladder.
---
Doctors diagnose retrograde ejaculation by conducting a complete medical history and examination. A urine sample taken after ejaculation can show whether there is sperm mixing with urine.
Usually, no treatment is necessary, since there is no harm.
Men who want to father children do have some options. Changes in medications might help. Medications can also be prescribed to improve muscle tone in the bladder neck.
Sperm may also be removed from the urine or surgically retrieved from the testicles or the epididymis (a tube attached to the testicle). At that point, the sperm can be used for in vitro fertilization or intrauterine insemination.
Men interested in these options should talk to a fertility specialist.
Resources
Popular Sexual Orientation & LGBTQIA+ Health Questions