How Might ADHD Affect Sexuality?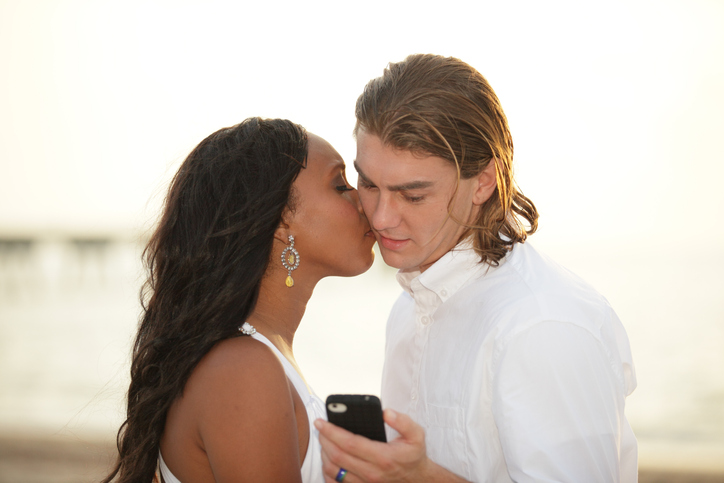 Adult attention-deficit/hyperactivity disorder (ADHD) is a mental health condition that is characterized by hyperactivity, restlessness, impulsive actions, and trouble paying attention. It is a disorder that can interfere with a person's day-to-day life, affecting relationships, work, self-esteem, and other important life components.
ADHD has also been shown to have an effect on a person's sexuality. A systematic literature review of studies on sexuality in people with ADHD (published in the Journal of Sexual Medicine in 2020) indicated that ADHD may contribute to sexual dysfunction and/or be detrimental to a person's overall sexual health. Nevertheless, little research has been done on the topic, and further large-scale studies would be beneficial for fully understanding the relationship between ADHD and sexuality.
---
How might ADHD impact sexual health?
People with ADHD may experience more difficulties in intimate relationships in general because some of the condition's symptoms (e.g., impulsiveness, distractibility) might prove challenging for significant others and loved ones.
Distractibility and lack of focus can negatively impact sexual activity in several ways:

Being unable to fully focus on the emotional aspects and physical sensations of sex may make the experience less enjoyable for a person with ADHD.
Showing signs of inattentiveness during sex could be hurtful to a sexual partner and impair intimacy/connection.
Distractibility during sex could increase the risk of sexual difficulties because sexual function relies on both physical and psychological elements.

Having too high or too low of a sex drive can present a problem for individuals with ADHD. Multiple studies have demonstrated that people with ADHD report having a higher sex drive than participants in control groups. If a person's sex drive is too high, they could experience compulsive sexual thoughts or behaviors, and/or desire discrepancy with a sexual partner. Alternatively, some medications for ADHD can dampen desire, resulting in a lower-than-average sex drive.
Impulsivity caused by ADHD might lead to more risky sexual behaviors. Certainly, not all people with ADHD engage in risky sexual behaviors, but feelings of impulsiveness may prompt desire for less safe activities like having unprotected sex.
---
How can a person with ADHD achieve a fulfilling sex life?
Consistently taking ADHD medication as prescribed is one of the best ways for a person with ADHD to support their sex life. Such medications can keep ADHD symptoms like distractibility, impulsivity, and hyperactivity in check. However, if a person finds that their medication is affecting their libido, they should speak to their health care provider about changing medications.
A person might also consider adjusting the timing of their ADHD medication. For example, a person who is generally sexually active in the evening could talk to their provider about splitting their medication dosage between morning and early afternoon to help with maintaining focus during sexual encounters.
Maintaining open communication with a sexual partner is also beneficial. When partners are made aware of the possible implications of ADHD on sexuality, they may be better equipped to manage their own responses and expectations. Being honest with a partner is also helpful for building trust and intimacy.
Regular exercise can support focus and lessen ADHD symptoms.
Eliminating or lessening distractions during sex is a good way to keep the attention on the sensations of the moment.
Individuals with ADHD and their partners can still have satisfying sex lives. If you or your partner have ADHD and feel that it is negatively impacting your sex life, you may benefit from speaking with a sex therapist/counselor, a sexual medicine specialist, or a trusted health care professional about the topic.
---
Resources:
Mayo Clinic. (2019, June 22). Adult attention-deficit/hyperactivity disorder (ADHD). https://www.mayoclinic.org/diseases-conditions/adult-adhd/symptoms-causes/syc-20350878.


Pagan, C.N. Medically reviewed by Smitha Bhandari, MD. (2020, June 29). Is ADHD Causing Your Sexual Problems? https://www.webmd.com/add-adhd/adhd-sexual-problems.


Soldati, L., Bianchi-Demicheli, F., Schockaert, P., Kohl, J., Bolmont, M., Hasler, R., & Perroud, N. (2020). Sexual Function, Sexual Dysfunctions, and ADHD: A Systematic Literature Review. The Journal of Sexual Medicine, 17(9), 1653-1664. DOI: https://doi.org/10.1016/j.jsxm.2020.03.019.