What Is "High-Risk" Sexual Behavior?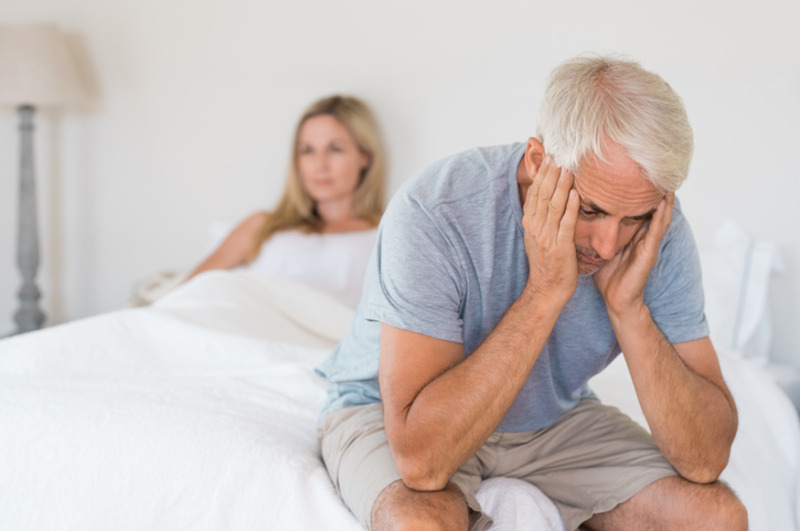 You may have come across information online or in a doctor's office that refers to "high-risk sexual behavior." However, if you are not familiar with this term, you may not know what it entails.
In short, high-risk sexual behavior is any sexual behavior that puts a person at increased risk of getting or spreading a sexually transmitted infection (STI), including human immunodeficiency virus (HIV), which can have a negative impact on a person's health.
It is important to note that expressing one's sexuality through any consensual sexual behavior is normal, and the terms "high-risk" and "risky" should not be used to shame anyone for their sexual practices. Nevertheless, the following are some sexual behaviors that may increase a person's chances of contracting an STI, as well as ideas on how to practice the behavior in a way that can be more supportive of one's overall health:
Unprotected sex with multiple partners.

The number of sexual partners a person has is a completely individual choice. However, having sex with more partners increases a person's risk of being exposed to an STI. Therefore, it is important to use condoms or another barrier method to reduce your risk of contracting an STI during any type of sexual activity. Also, it is a good idea to have regular STI testing and engage in open, honest conversations with your sexual partners about STI transmission risk. If you are at a high risk of HIV transmission, ask your provider about the possibility of taking PrEP (pre-exposure prophylaxis). Lastly, there are vaccinations available that reduce a person's risk of becoming infected with hepatitis A and B, as well as certain strains of HPV (human papillomavirus).

Sex with anonymous partners.

Having sex with anonymous partners may also increase a person's risk of STIs. Again, using condoms and engaging in regular STI screening are both highly encouraged. Additionally, an individual who prefers to have sex with anonymous partners might consider trying cybersex or phone sex with said partners as a lower-risk alternative (in terms of STI transmission).

Sex under the influence of drugs or alcohol.

Although some people prefer to have sex while using drugs or alcohol, these substances can impact a person's decision-making faculties and may lead to different decisions than a person would make while not under the influence of these substances. With this in mind, it may be a good idea to prepare for a sexual experience in advance if you know you will be using drugs or alcohol by having condoms on hand, setting boundaries with a partner beforehand, etc.
In conclusion, no consensual sexual behavior is inherently bad or abnormal. Nonetheless, some sexual behaviors may increase a person's risk of getting an STI. As such, it is a good idea to take this into account and make small adjustments to support your health and well-being.
---
References:
Chawla, N., & Sarkar, S. (2019). Defining "high-risk sexual behavior" in the context of substance use. Journal of Psychosexual Health, 1(1), 26-31. https://doi.org/10.1177/2631831818822015


DiClemente, R.J., Crittenden, C.P., Rose, E., Sales, J.M., Wingood, G.M., Crosby, R.A., & Salazar, L.F. (2008). Psychosocial predictors of HIV-associated sexual behaviors and the efficacy of prevention interventions in adolescents at-risk for HIV infection: what works and what doesn't work?. Psychosomatic Medicine, 70(5), 598-605. https://doi.org/10.1016/S1054-139X(98)00153-0
Popular Women's Sexual Health Questions