How common is it for cancer treatment to affect sexual health?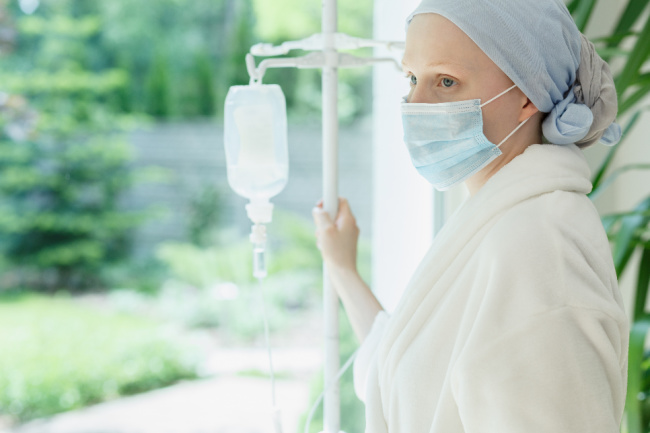 It's very common. In fact, almost 9 in 10 cancer survivors experience sexual difficulties as a result of their cancer treatment, according to the results of a study presented in 2020 at the annual meeting of the American Society for Radiation Oncology.
The study included 391 cancer survivors. About 81% of the respondents were women. Almost 67% of the entire group had breast cancer, 16% had prostate cancer, 6% had endometrial cancer, 4% had bladder cancer, and 2% had rectal cancer.
Overall, 87% of the respondents said they had sexual side effects of their cancer treatment. Over three-quarters of the respondents had had chemotherapy, 54% had had radiation therapy, and 47% had had hormone therapy.
The most commonly-reported problems in the study were:
painful intercourse,
body image concerns, and
orgasm difficulties.
However, other side effects are possible.
For example, many men experience erectile dysfunction (ED) following prostate cancer treatment.
Vaginal dryness is common in women after treatment for gynecological and breast cancer.
And both men and women may lose interest in sex or have trouble with arousal.
The emotional aspects of having cancer can affect sexuality, too. Anxiety, depression, and coping with changing relationships can all play a role.
If you are struggling with sexual problems after cancer, let your oncology team know. Many issues can be treated; however, healthcare providers might not always bring up the subject. Don't hesitate to speak up.
---
Resources
Medscape Medical News - "Cancer Therapy Affects Sexual Health in Most Patients"
Nelson, Roxanne, RN, BSN
(October 28, 2020)
https://www.medscape.com/viewarticle/939932


American Society for Radiation Oncology (ASTRO) Annual Meeting – 2020 - "Sexual health often overlooked in cancer survivorship care, especially for female patients"
(Press release. October 27, 2020)
https://www.astro.org/News-and-Publications/News-and-Media-Center/News-Releases/2020/Sexual-health-often-overlooked-in-cancer-survivors


"Sexual Health Toxicity in Cancer Survivors: Is There a Gender Disparity in Physician Evaluation and Intervention?"
Taylor, James, MD, MPH
(Abstract 1042. Presented: October 26, 2020)
https://plan.core-apps.com/myastroapp2020/abstract/4b131159-f22a-48f4-9c05-d7add5209387