How can people with high blood pressure/hypertension thrive sexually?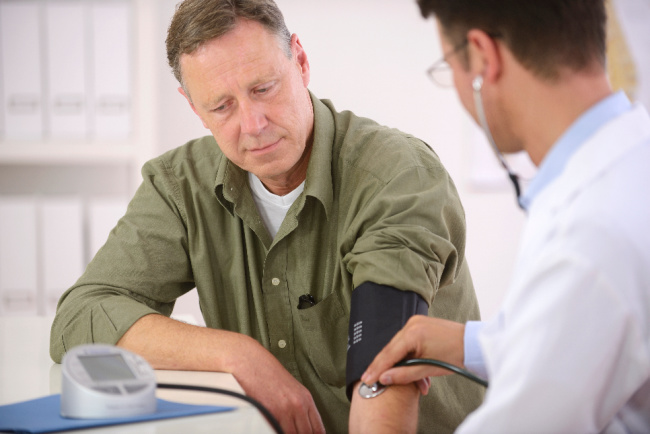 High blood pressure (also called hypertension) can damage blood vessels in your body, including the genitals. It's also linked to atherosclerosis (hardening of the arteries), which can cause your blood vessels to narrow and make it harder for blood to flow through.
As a result, many people with high blood pressure have sexual issues. Insufficient blood flow to the penis can lead to erectile dysfunction (ED) in men. Women might experience poor vaginal lubrication, which can make intercourse uncomfortable. Anxiety associated with high blood pressure may affect sexual function as well.
In addition, medications used to treat high blood pressure may have sexual side effects.
Fortunately, treatments are available for many sexual problems. And by managing your blood pressure, you might reduce your risk.
Here are some ways that people with high blood pressure may improve their sexual experiences:
See your healthcare provider regularly. Many providers take blood pressure measurements routinely. Take note of your results and ask questions about managing your blood pressure.
Take steps to lower your blood pressure:

Take your medications exactly as directed.
Eat a healthy, low-salt diet.
Exercise regularly.
Maintain a healthy weight.
If you smoke, quit.
Drink less alcohol.
Practice relaxation techniques, and try to keep stress under control.
If you think your medications have sexual side effects, ask your provider about alternatives. Some blood pressure medications, such as beta blockers and diuretics, can decrease your sex drive. Your healthcare provider might suggest other medications. (Note: Do not make any medication changes without consulting your provider.)
If you have trouble with erections, ask about treatment. Erectile dysfunction (ED) has several treatment options, including pills, injections, vacuum devices, and procedures. (Note: Men who take medications with nitrates should not take oral medications for ED, as the interaction can cause a dangerous drop in blood pressure.)
If you have vaginal dryness, try a lubricant. Lubricants can reduce friction and make sex more comfortable. You can find lubricants at pharmacies, department stores, and online.
Talk to your partner. Share your sexual concerns with your partner. Together, you can work on solutions. You can also involve your partner with your efforts to lower your blood pressure. For example, try cooking a healthy meal together. Or commit to taking walks together every evening. Making healthy choices can benefit both your sexual relationship and your overall health.
If you and your partner have difficulty talking about sex or your relationship, consider seeing a sexual medicine practicioner or a sex therapist.
---
Resources
Popular Women's Sexual Health Questions