How Can Anxiety Influence Premature Ejaculation?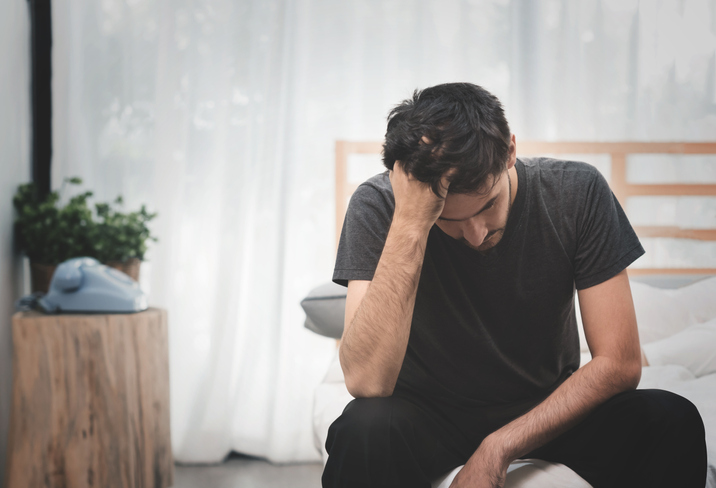 Premature ejaculation (PE) is a condition in which it takes an unusually short period of time for a person to ejaculate during sexual activity, such as less than a minute from the start of penetration. It can also be a diagnosis for an individual who has little to no control over when they ejaculate. These symptoms can cause distress and frustration for both the person with PE and their partner.
While PE can sometimes be related to a physical issue or certain medications, it is often closely intertwined with a person's mental/psychological health. In particular, there is a strong association between anxiety and PE.
Anxiety can contribute to PE, and PE can contribute to anxiety, sometimes creating a vicious cycle. One of the primary ways this cycle manifests itself is through performance anxiety. When a person is anxious about their sexual performance, they may become overly self-conscious, which can lead to a heightened state of arousal and a shorter period of time to ejaculation. Then, the more a person worries about ejaculating prematurely, the more likely it is to happen – again contributing to the vicious cycle.
Additionally, anxiety can lead to negative thought patterns that perpetuate PE. Worries about not being able to satisfy a partner or feeling inadequate in bed can increase stress and anxiety, making it more difficult for one to control ejaculation.
On a physical level, anxiety can manifest as physical tension in the body. When a person is anxious, they may involuntarily contract their pelvic floor muscles, which are highly involved in the ejaculation process. This may cause PE.
Lastly, distractions and intrusive thoughts brought on by anxiety can make it challenging to focus on the sensations and enjoyment of sexual activity. This lack of focus might contribute to PE as the individual is not fully attuned to their body's responses.
Fortunately, there are several strategies to manage anxiety and improve PE. First, open and honest communication with your partner about your concerns and anxieties around PE is crucial. A supportive and understanding partner may reduce anxiety and help create a more relaxed sexual environment.
Practicing relaxation techniques such as deep breathing, mindfulness, or yoga can also help one to manage anxiety and promote better control over ejaculation. Using these techniques, individuals can stay better focused during sexual activity.
Ultimately, if anxiety significantly impacts your life and sexual performance, consider seeking professional help from a therapist or counselor. Cognitive-behavioral therapy (CBT) and other therapeutic approaches can provide tools and coping strategies to manage anxiety.
---
References:
Popular Mental Health & Psychology Questions