What Percentage of Pregnant Women Experience Sexual Dysfunction Symptoms?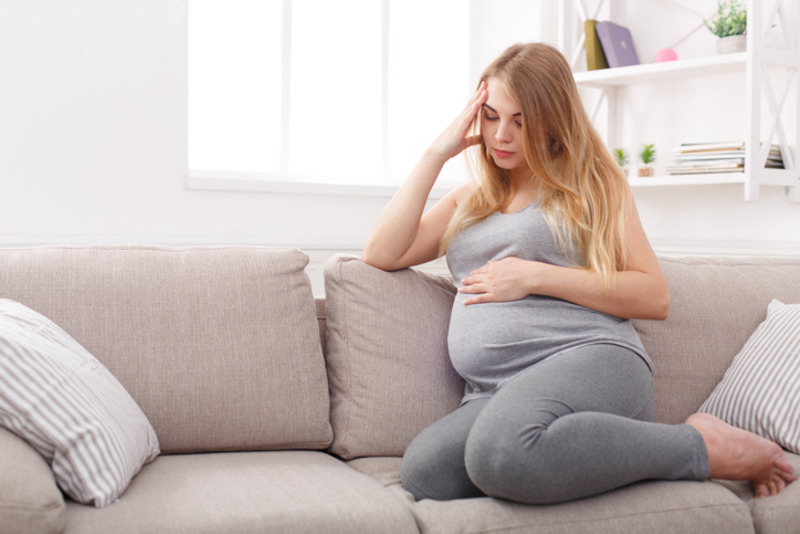 Pregnancy causes several physical and hormonal changes in a woman's body. These changes can have an impact on the expectant mother's sexuality and sexual function.
Past studies have indicated that a high percentage of women experience sexual dysfunction symptoms during pregnancy. This could be due to several factors. For example, during the first trimester of pregnancy, many women have symptoms of nausea and fatigue, both of which can be a deterrent to sexual activity.
As the pregnancy progresses, some women may feel less desirable or confident in their bodies as they change. Others may feel nervous about injuring the fetus, causing a miscarriage, or prompting a premature birth during sexual activity, even though sexual activity is generally safe during pregnancy, unless your doctor or OB-GYN says otherwise.
Temporary changes in a woman's hormones during pregnancy may lead to vaginal discomfort during sex, and the pelvic floor muscles can be affected by the pregnancy as well. A weakened pelvic floor might lead to pain with sexual intercourse and orgasm.
Given all the factors that could impact a pregnant woman's sexuality, it follows that they may experience some sexual difficulties during this period of time. However, until recently, no study had estimated the global prevalence of sexual dysfunction in pregnant women.
Therefore, the authors of a new study conducted a systematic review and meta-analysis of all studies focusing on sexual dysfunction in pregnant women. The review yielded 25 eligible studies involving 6,871 pregnant women. Twenty of the 25 studies included a calculation of the prevalence of sexual dysfunction in these women, and 15 of the 20 used the same measure of a Female Sexual Function Index (FSFI) score of 26.5 or lower as the cutoff point for sexual dysfunction.
Using the 15 studies in question, the authors found a pooled prevalence of sexual dysfunction in pregnant women of 69.7%. This means that about 70% of healthy women may experience sexual dysfunction during their pregnancy, and perhaps even more women with underlying conditions would experience sexual dysfunction at this time.
This information can be valuable for educating pregnant women (and when applicable, their partners) on the impact pregnancy may have on sexual functioning. Luckily, many of the negative sexual effects are temporary.
---
References:
Taştekin Ouyaba, A., & Infal Kesim, S. (2023). The prevalence of sexual dysfunctions in pregnant women and the correlated factors: a systematic review and meta-analysis. The Journal of Sexual Medicine, 20(4), 475-487. https://doi.org/10.1093/jsxmed/qdad002