The Interplay of Sexual Dysfunction, Depression, and Marital Dissatisfaction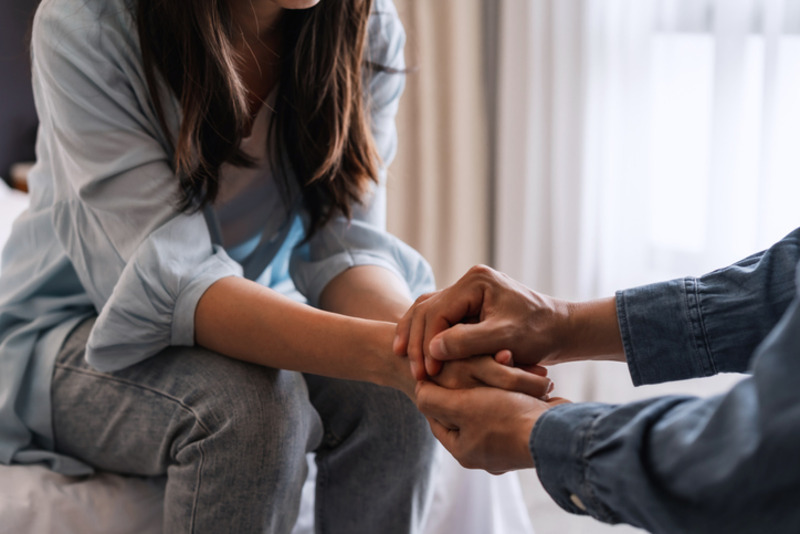 Sexual dysfunction, mental health issues, and relationship dissatisfaction are often interrelated issues. Past studies have shown a relationship between relationship quality and sexual satisfaction that is bidirectional, meaning that it occurs in both directions. If a person is satisfied in their relationship, they are more likely to be satisfied with their sex life and vice versa. On the other hand, if a person is dissatisfied in their relationship, they are more likely to experience sexual dissatisfaction.
An individual's mental health can also contribute to their sexual and relational satisfaction. In particular, depression can have a damaging effect on one's relationships and sexual health.
Given the significant associations among these three factors, the authors of a recent study explored how sexual dysfunction related to marital satisfaction and depression in a sample of 100 heterosexual couples in Brazil.
The couples, who were recruited for the study through the Center for Assistance and Education in Nursing (CAENF) of the Federal University of São Paulo, were asked to complete three different measures: the Golombok-Rust Inventory of Sexual Satisfaction (GRISS), the Golombok-Rust Inventory of Marital Satisfaction (GRIMS), and the Beck Depression Inventory (BDI).
Each participant completed their questionnaires individually, so that one partner's answers would not influence the other's. However, the couple's questionnaires were linked numerically to each other so that their answers could be compared during the final analysis. Once the data was collected from all participants, the researchers used it to determine how sexual dysfunction may be related to depression and the quality of the couples' relationships.
In line with previous research, sexual dysfunction was found to be strongly associated with marital dissatisfaction. This association could be due to several possible factors. If a person is experiencing sexual dysfunction, they may be less inclined to be intimate with their partner and their connection may suffer as a result. Alternatively, if a person is unhappy in their relationship, it is possible that they will experience more sexual difficulties with their partner (e.g., lack of desire, less sexual frequency, etc.).
Furthermore, in this study, depressive symptoms were found to be associated with marital dissatisfaction. Again, multiple factors could influence this association. A person who is struggling with depression may withdraw from their relationship, potentially impacting both partners' relationship satisfaction. Otherwise, a person who is deeply dissatisfied with their relationship may begin to experience depressive symptoms.
These findings reinforce the importance of patients getting support not only for their sexual dysfunction, but also for any relationship and/or mental health issues that may be occurring at the same time. Treating any underlying biological conditions that may be contributing to sexual dysfunction is important, but supporting a couple's emotional and relational well-being is also important, and this may be achieved through counseling or psychotherapy.
---
References:
Galati, M.C.R., Hollist, C.S., do Egito, J.H.T., Osório, A.A.C., Parra, G.R., Neu, C., & de Moraes Horta, A.L. (2023). Sexual dysfunction, depression, and marital dissatisfaction among Brazilian couples. The Journal of Sexual Medicine, 20(3), 260-268. https://doi.org/10.1093/jsxmed/qdac004