The Biological Context of BDSM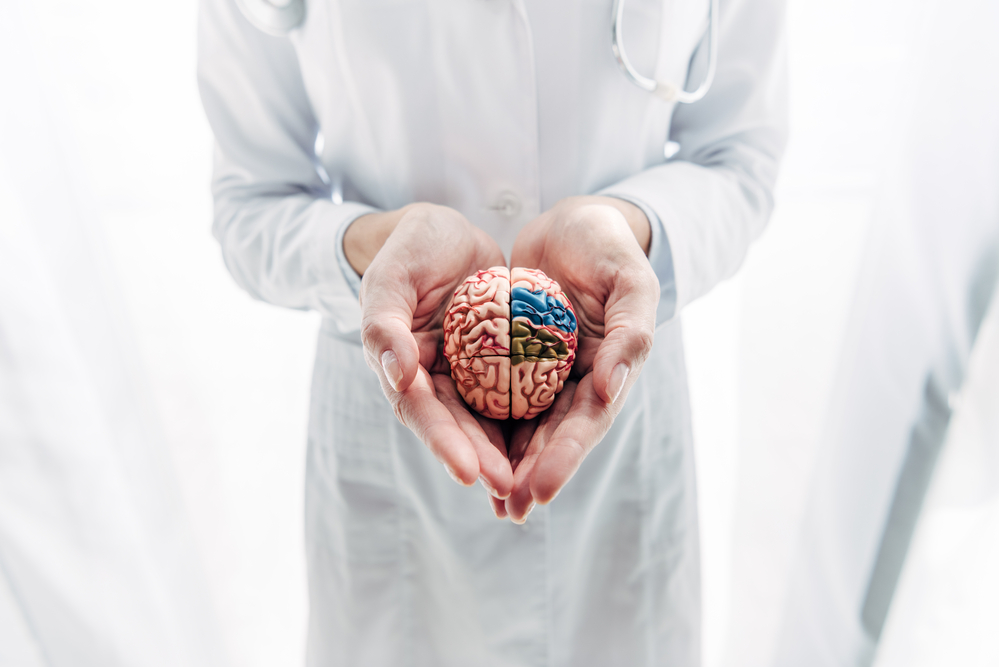 BDSM (bondage-discipline, dominance-submission, and/or sadism-masochism) is generally used as an umbrella term for consensual sexual activities that involve bondage, roughness, pain, or a power dynamic between a dominant and submissive partner. Historically, BDSM practices have been viewed as subversive, taboo, and even as an indication of psychological abnormality or unwellness.
In recent years, however, the narrative around BDSM has shifted. Although its practitioners may still face a lingering stigma around their sexual practices, many experts in the field now agree that consensual BDSM activities are a relatively common and healthy form of intimacy. Of course, healthy BDSM practices exclude nonconsensual sexual activities of any kind, which are abusive by definition.
That said, large-scale surveys have indicated that BDSM may be more prevalent than people think. One such study reported that 46.8% of a large sample of Belgian citizens had engaged in a BDSM activity at least once in their lives. Statistics like this may be what prompted the authors of a recent study to explore the biological processes that are at play when people engage in BDSM, possibly sparking interest in and desire for this type of sexual activity.
To delve into this topic, the researchers designed a systematic review of all the existing scientific literature on safe, consensual BDSM experiences that included the assessment of at least one biomarker. The review, which was conducted in August 2021, yielded a total of 10 publications related to the topic.
The authors then organized the findings of these 10 articles into three categories: research on peripheral hormones, research on pain thresholds, and research on functional brain imaging. Here is what they found:
Research on Peripheral Hormones
Some of the studies measured BDSM participants' cortisol, testosterone, and other hormone levels before and during BDSM activities. While the results regarding the role of testosterone in BDSM interactions were mixed, the studies indicated that submissive participants' cortisol levels increase during BDSM experiences. The submissive participants also showed changes in their levels of endocannabinoids (the lipid-based neurotransmitters that are responsible for sending signals between cells).
Cortisol is a hormone that is associated with stress, but it can also be involved in pleasurable experiences. For example, cortisol levels can rise after high-intensity exercise like long-distance running, but so do levels of endorphins and endocannabinoids, which can result in a pleasant feeling. With this in mind, the authors speculate that BDSM activities somehow involve the body's pleasure and reward system.
Research on Pain Thresholds
Perhaps unsurprisingly, the studies that addressed pain thresholds in BDSM participants found that the submissive partners had higher pain thresholds. Additionally, some of the studies indicated that pain thresholds may temporarily rise in submissive participants after a BDSM interaction.
Research on Functional Brain Imaging
Functional brain imaging can show us which parts of the brain are active during certain activities and mental functions, which may reveal which mental processes are at play. The research regarding brain activity during BDSM is still quite limited, but thus far the evidence suggests:
The parietal operculum and ventral striatum are involved during BDSM, which are parts of the brain related to the pleasure and reward system.
Parts of the brain related to pain perception, (the primary and secondary somatosensory cortex,) are also active during BDSM activities.
The anterior insula, anterior midcingulate cortex and sensorimotor cortex, and the left frontal cortex, which are parts of the brain related to social and sexual interactions, are active during BDSM activities.
Summary
The biological underpinnings of BDSM are extremely complex, and the existing research has only begun to scratch the surface. However, as people gain a greater understanding of BDSM and the biological elements that may be present during consensual BDSM activities, it may help reduce the stigma around these sexual practices.
---
Resources:
Holvoet, L., Huys, W., Coppens, V., Seeuws, J., Goethals, K., & Morrens, M. (2017). Fifty shades of Belgian gray: The prevalence of BDSM-related fantasies and activities in the general population. The journal of sexual medicine, 14(9), 1152-1159. DOI: https://doi.org/10.1016/j.jsxm.2017.07.003


Wuyts, E., & Morrens, M. (2022). The Biology of BDSM: A Systematic Review. The journal of sexual medicine, 19(1), 144-157. DOI: https://doi.org/10.1016/j.jsxm.2021.11.002