The Association Between Adult Separation Anxiety and Sexual Pain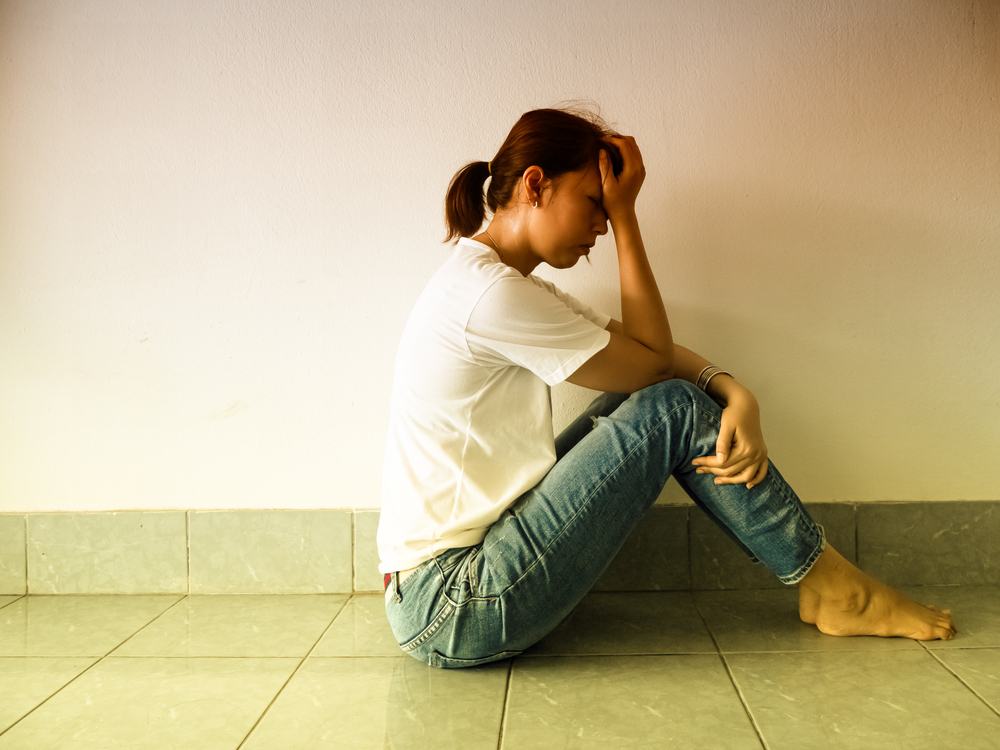 Vaginismus is a sexual pain disorder characterized by involuntary vaginal spasms that can make vaginal penetration difficult and painful. Although it was defined by the Diagnostic and Statistical Manual of Mental Disorders, 4th edition (DSM-IV) as a distinct condition, the 5th edition (DSM-5) combines vaginismus and dyspareunia (painful intercourse) into one condition known as genito-pelvic pain/penetration disorder (GPPPD).
Sometimes, women who experience vaginismus begin to feel anxious about engaging in sexual activity because they do not want to repeat previous painful experiences. One study showed that fear of pain was the main reason women with vaginismus gave for avoiding sexual intercourse. Perhaps it is not surprising, then, that vaginismus has been shown to have a strong association with anxiety and depression, occurring at the same time as one of these mental health conditions in 79.86% of cases.
Because vaginismus is the most commonly reported sexual dysfunction in sexual dysfunction outpatient clinics in Turkey, a team of researchers sought to delve deeper into its associations with anxiety for women in this country. Specifically, they sought to determine if there is an association between vaginismus and adult separation anxiety disorder (ASAD).
To do so, they compared the scores of three questionnaires for two groups of women: 60 women with vaginismus who had visited a sexual dysfunction outpatient clinic in Turkey between April 1, 2019, and September 1, 2019, and 60 healthy women who had visited the gynecology outpatient clinic in the same hospital. To be included in the study, the women had to be between the ages of 18-45 and had to have been married for at least six months. For the women in the vaginismus group, the mean age was 26.2 years, and for the women in the control group, it was 27.4 years. The three questionnaires were the Relationships Scales Questionnaire (RSQ), the Female Sexual Function Index (FSFI), and the Adult Separation Anxiety Questionnaire (ASA-27). Below is a brief description of each questionnaire.
Relationships Scales Questionnaire
The RSQ measures attachment style (the way in which a person relates to other people) through 17 items in which participants are asked to assess themselves on a scale of 1 to 7 (with 1 being "does not describe me at all" and 7 being "completely describes me"). Through this questionnaire, respondents are sorted into one of four attachment styles: secure, fearful avoidance, preoccupied, and dismissive avoidance.
Female Sexual Function Index
Female sexual function is assessed through the FSFI with 19 questions that span six domains: desire, arousal, lubrication, orgasm, satisfaction, and pain. Generally, a total score of 26.55 or below is used as the cutoff for female sexual dysfunction.
Adult Separation Anxiety Questionnaire
The ASA-27 has 27 items aimed at assessing the symptoms and severity of adult separation anxiety. For each item, participants are asked to rank themselves on a scale of 0 to 3 (with 0 being "I never felt" and 3 being "I felt it very often"). Individuals with ASA-27 scores of 25 or higher meet the higher SAD diagnostic criteria.
Results
After comparing the scores of the women from the vaginismus group and the control group for the three questionnaires, the researchers found the following:
Thirty-five participants met the ASAD diagnostic criteria (a score of 25 or higher on the ASA-27) in the vaginismus group, compared to 20 participants in the control group. This suggests that ASAD may occur at a higher rate in vaginismus patients than in the general population.
The participants in the vaginismus group also demonstrated higher rates of the fearful avoidance attachment style than those in the control group: 38.3% of the vaginismus patients had a fearful avoidance attachment style compared to 16.7% of the women in the control group.
The frequency of sexual dysfunction as measured by the FSFI was higher in the vaginismus group (86.7%) than in the control group (55%).
These findings suggest that there may be an association between vaginismus and adult separation anxiety. Individuals who are struggling with sexual pain may benefit not only from taking steps to address the physical pain, but also from working with their partner and/or a therapist to address anxiety and work toward a more secure attachment style.
---
Resources:
Unlubilgin, E., Tetik, S., Aksoy, I., Yuksel, D., & Tekin, O.M. (2021). Relationship Between Adult Separation Anxiety and Attachment Styles and Vaginismus. The Journal of Sexual Medicine, 18(10), 1752-1758. DOI: https://doi.org/10.1016/j.jsxm.2021.07.005.