Sexual Education Programs and Counselling for Postmenopausal Women: Results from a Systematic Review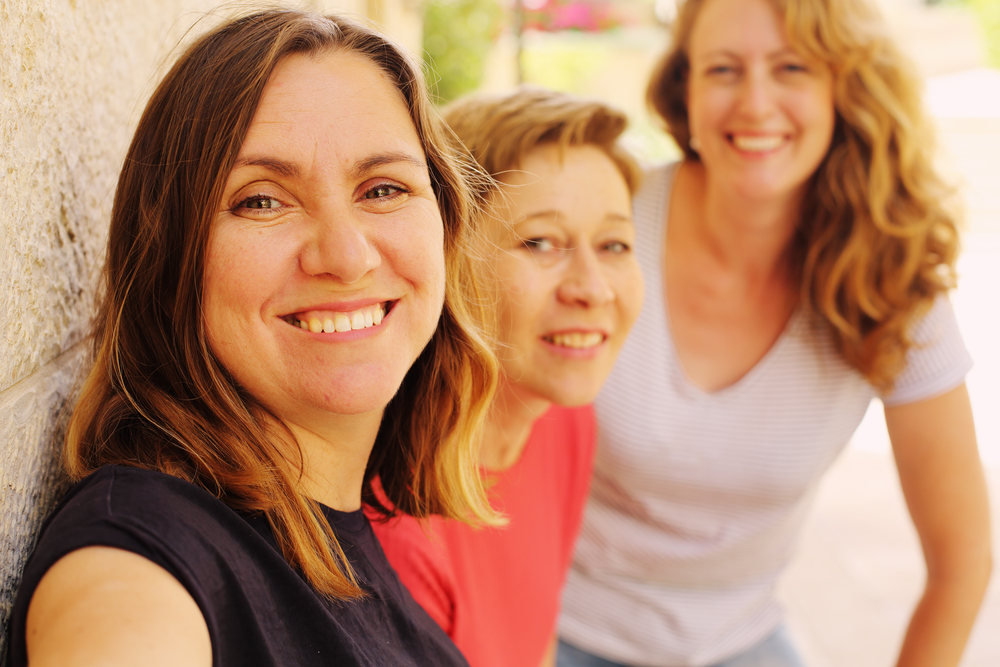 Menopause is a major life transition for many women, often bringing unexpected changes in sexual function. Postmenopausal women may face factors such as genitourinary syndrome of menopause (GSM), vulvovaginal atrophy (VVA), and pelvic organ prolapse (POP), which are changes associated with decreased estrogen levels and, in the case of POP, weakened pelvic floor muscles. They may also be dealing with chronic conditions that they developed later in life.
All of these circumstances can have a negative impact on a woman's sexuality, and an estimated 88% of postmenopausal women in the United States experience some form of female sexual dysfunction. Sexual education and counselling can be a risk-free, first line treatment option for women experiencing female sexual dysfunction. Providing information about the sexual response cycle, physiological and sexual changes that come with aging, mindfulness, and other behavioral techniques may improve sexual outcomes for women.
To determine how effective sexual educational programs are in improving sexual dysfunction symptoms in postmenopausal women, researchers undertook a systematic review of all studies and clinical trials related to the topic.
A total of 2,626 studies were identified in the initial database search completed in February 2021. When the duplicates, reviews, and articles that did not match the inclusion criteria were removed, the authors were left with 21 articles. Then, two researchers independently reviewed the full text of these 21 articles to determine if they truly addressed how the sexual function of postmenopausal women is affected by sexual education programs. In the end, the review included eight studies: six randomized controlled trials (RCTs) and two nonrandomized controlled trials.
All of the included studies assessed the sexual function of the participants using the Female Sexual Function Index (FSFI). This validated self-report instrument evaluates female sexual function across six domains: desire, arousal, lubrication, orgasm, satisfaction, and pain. Higher FSFI scores indicate better sexual functioning and vice versa.
There were 619 women across the eight studies included in this review. Their ages ranged from 39-75 years old. All of the women had been in menopause for less than five years.
Each of the studies involved sexual education programs that had 4-10 sessions ranging in length from 45-60 minutes. The sessions explored themes of sexual anatomy, sexual response, menopause, methods for stimulation, and common misconceptions around sexuality. Five of the studies utilized cognitive-behavioral therapy and three studies introduced mindfulness techniques.
The six RCTs evaluated the effectiveness of the sexual education programs with regards to improving sexual function using the FSFI. Total FSFI scores of the women in the intervention groups were higher than those of the women in the control groups across the board. In particular, the women who had received sexual education counselling showed notably higher scores in the domains of arousal, lubrication, and pain, but they also had slightly higher scores in the other three domains.
These findings suggest that sexual educational programs may be a good first option for improving the sexual functioning of postmenopausal women. In line with previous research, this review supports introducing cognitive-behavioral therapy and mindfulness techniques along with general information about sexuality to support postmenopausal women who are experiencing changes in their sexual function.
---
Resources:
Santos Silva, I.M., Pinto, M.P., & Gonçalves, D. (2022). Educational Programs and Sexual Counselling for Postmenopausal Sexual Dysfunction: A Systematic Review and Meta-Analysis. The Journal of Sexual Medicine, 19(1), 54-63. DOI: https://doi.org/10.1016/j.jsxm.2021.09.017