How Does the Cost of Testosterone Therapy From a Telemedicine Platform Compare to That From a Tertiary Center?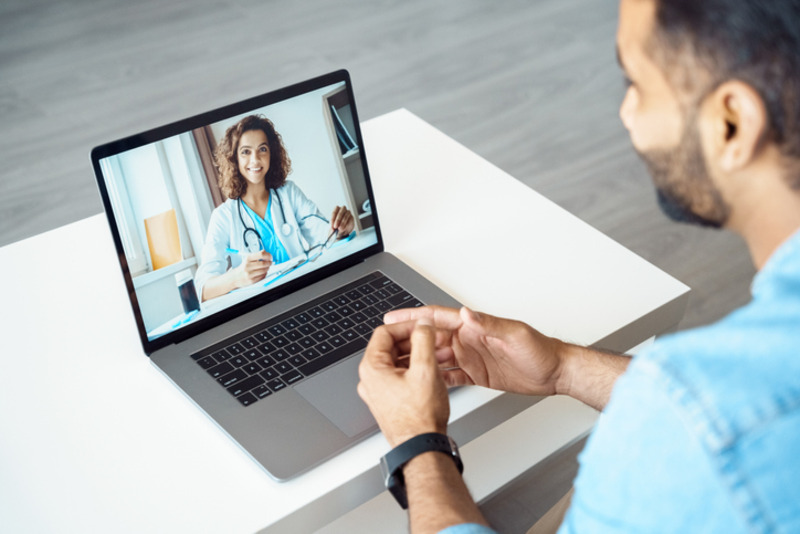 The telemedicine industry has seen significant growth over the last several years, perhaps in part due to the social distancing measures implemented during the COVID-19 pandemic. Nonetheless, the trend toward virtual health care visits and having medications and supplies shipped directly to the patient's home has been evident since even before the pandemic.
Many individuals find telemedicine to be more convenient, comfortable, and confidential. Some may be more inclined to speak with a health care provider about a sensitive topic from the privacy of their own homes, which may help reduce the stigma around seeking medical care. They might also appreciate avoiding trips to the health care center and/or the pharmacy to pick up medications. Still, however convenient and comfortable telemedicine visits may be, it is important that they match the standard of care that a person would receive in a tertiary center.
Low testosterone in men can cause distressing symptoms such as low energy, fatigue, erectile dysfunction (ED), decreased sex drive, decreased strength, irritability, and depression. This condition is generally treated with testosterone therapy, a service that some online health care companies are now providing.
A recent study evaluated the testosterone therapy treatment practices of three direct-to-consumer telemedicine platforms and compared these practices to the American Urological Association (AUA) guidelines, as well as the care one would receive at a tertiary center. The three telemedicine platforms included in this study were Hone, Regenx Health, and TRT Nation.
The authors also identified the costs associated with receiving testosterone therapy through each of these telemedicine platforms and at a tertiary care center for a patient with no insurance, private insurance, or Medicare (a form of government health insurance for people 65 or older in the U.S.)
Ultimately, the researchers found that all of the direct-to-consumer telemedicine platforms followed the AUA guidelines when it came to diagnosing and treating low testosterone with testosterone therapy.
Additionally, the telemedicine platforms charged less than the tertiary center for the initial consultation fee and laboratory work, especially when the patients were uninsured or had private insurance. (Medicare patients did not need to pay for the initial consultation anywhere).
In spite of these low initial costs, however, the telemedicine platforms were much more expensive than the tertiary center when it came to ongoing treatment. Twelve months of intramuscular testosterone therapy ranged from $1,586-$4,200 through the three telemedicine platforms, compared to $134.04-1,333.04 at the tertiary center, depending on the insurance status of the patient.
These findings demonstrate that while telemedicine platforms may have fewer costs upfront, they may be more expensive when it comes to paying for ongoing treatment.
---
References:
Jesse, E., Sellke, N., Rivero, M.J., Muncey, W., Abou Ghayda, R., Loeb, A., & Thirumavalavan, N. (2022). Practice Comparison and Cost Analysis of Direct-to-Consumer Telemedicine Platforms Offering Testosterone Therapy. The Journal of Sexual Medicine, 19(11), 1608-1615. DOI:https://doi.org/10.1016/j.jsxm.2022.03.609