What should men know about sex and urinary tract infections?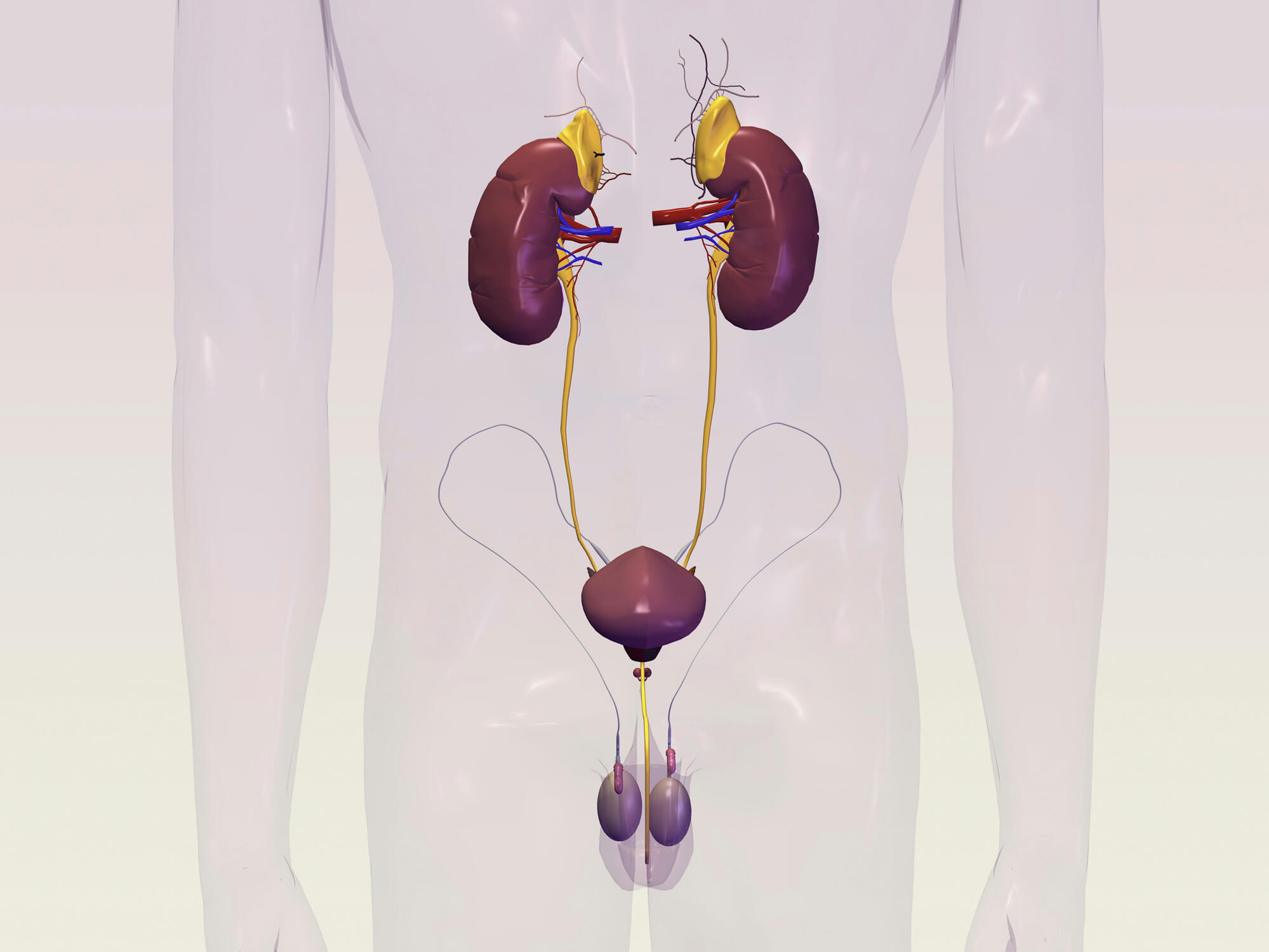 The urinary tract is a group of organs responsible for processing urine. It includes:
The kidneys – a pair of organs that filters blood and removes waste.
The bladder – the organ that stores urine.
The ureters – two tubes that connect the kidneys and bladder
The urethra – the tube from which urine exits the body. When men ejaculate, semen is expelled from the urethra.
---
Urinary tract infections (UTIs) are caused by bacteria that find their way into the urinary tract. They typically enter the body through the urethra and can travel to other organs.
Urinary tract infections (UTIs) are not as common in men as they are in women. This is largely due to anatomy. A woman's urethra is closer to her vagina and anus, making it easier for bacteria to enter. A man's urethra runs for the length of his penis, so bacteria have a much longer route to other parts of the urinary tract.
---
Symptoms of UTIs are similar for men and women. They include a constant need to urinate, discomfort during urination, cloudy or discolored urine, and abdominal or lower back pain. Men might have an unusual discharge from the penis.
Older men are more likely to develop UTIs than younger men. Other common risk factors are an enlarged prostate, diabetes, and kidney stones. Any abnormalities in the urinary tract or recent catheter insertion can also raise the risk of UTIs.
---
UTIs aren't considered sexually-transmitted infections (STIs), but they can be passed between sex partners. To reduce the risk of UTIs, men should consider the following:
Always use a condom during sex. A barrier, like a condom, can reduce the risk of UTI transmission. It can also reduce the risk of STIs like herpes, gonorrhea, and chlamydia, which can cause infection in the urethra.
Urinate after having sex. This can flush any bacteria out of the urethra.
Keep the genital area clean. Washing the area before and after sex is important. Uncircumcised men should be especially vigilant about washing the penis while showering. (Click here to learn more about washing an uncircumcised penis.)
Stay hydrated. Proper hydration helps to keep the urinary tract in good working order.
Don't hold urine. It's important to empty the bladder regularly.
---
Most of the time, UTIs can be treated with antibiotics. People who get frequent UTIs may need to take an antibiotic after having sex.
Men who think they have a UTI should see their doctor as soon as possible. Left untreated, UTIs can become much more serious and damage the kidneys.
Popular Women's Sexual Health Questions