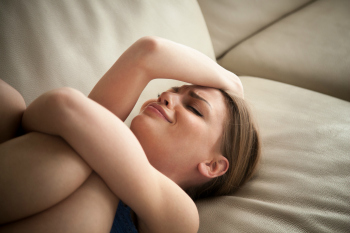 Postcoital dysphoria [sometimes called postcoital tristesse (French for sadness) or the "post-sex blues"] refers to feelings of deep sadness or agitation after consensual sex, even if the encounter was loving, satisfying, or enjoyable.
In some cases, people become tearful or depressed after orgasm. In others, they become argumentative with their partner.
The situation can be difficult for both members of a couple. People with postcoital dysphoria might not know why they feel this way after intimacy and have trouble explaining it. Partners may wonder if a deeper issue is at play and blame themselves for the emotional response.
Not much is known about postcoital dysphoria, but studies have investigated how common it is.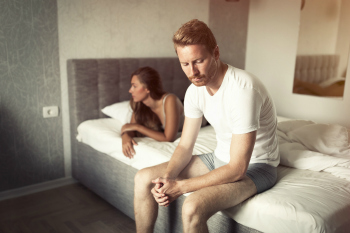 In 2015, Sexual Medicine published research that focused on a group of 230 female university students in Australia. They ranged in age from 18 to 55, and their average age was 26.
Forty-six percent of the women said they'd experienced PCD in the past. About 5% said they'd had symptoms over the past month. And about 2% reported having PCD "always" or "most of the time."
The researchers acknowledged that their findings might not apply to all women, as their participants were heterosexual, mostly Caucasian, and university students.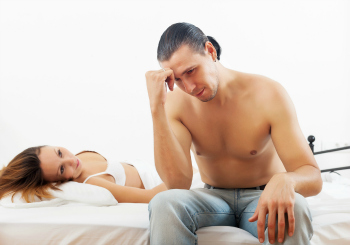 In 2018, the Journal of Sex & Marital Therapy published a study of postcoital dysphoria in men.
In an online questionnaire taken by 1,208 men, 41% of the participants reported an episode of postcoital dysphoria in their lifetime. Twenty percent said they'd experienced it during the previous four weeks. And between 3% and 4% said it was a regular occurrence.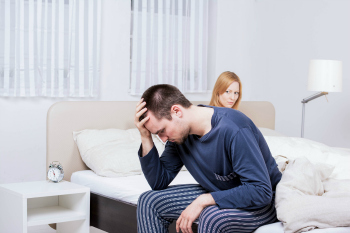 Scientists still aren't certain why postcoital dysphoria happens, but some theories have been suggested:
It may be that the bonding with a partner during sex is so intense that breaking the bond triggers sadness.
The response may somehow be linked to sexual abuse that has occurred in the past, even in childhood.
Relationship conflict may be an underlying problem.
It's also possible that a combination of factors is involved.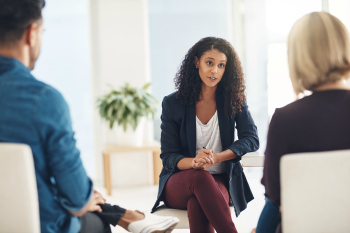 Couples and individuals coping with postcoital dysphoria are encouraged to talk
to their doctor or a sex therapist, who can help them work through past traumas or current conflicts. Therapists can also help couples build communication strategies, which might bring them closer as they tackle the problem together.
---
Resources