What is a dry orgasm?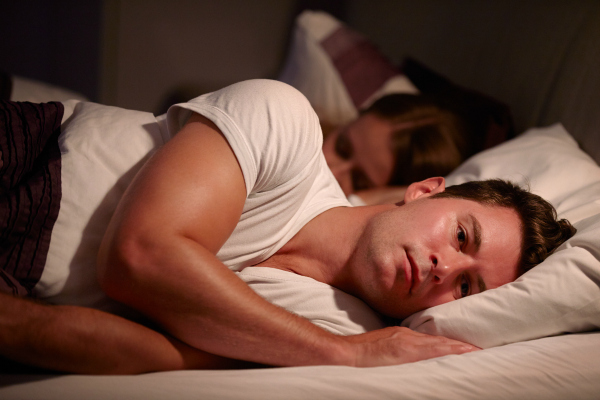 Men who have dry orgasms reach climax but do not ejaculate any semen. This lack of fluid makes the orgasm "dry."
Most of the time, dry orgasms aren't a serious health issue. Most men still feel pleasure when they climax. However, dry orgasms can be troublesome for men who would like to father children.
Dry orgasms can have several causes.
Sometimes, men have several orgasms in a short period of time. They ejaculate semen at first, but eventually, the amount of seminal fluid may decrease. Essentially, they are "running out" of semen, but this is temporary and usually nothing to worry about. Within a day or so, the body replenishes its supply of semen. This situation is common in younger men, who tend to have shorter refractory periods. They don't need much time after an orgasm to become sexually excited and ejaculate again.
Dry orgasms may also occur after surgery, such as radical prostatectomy (removal of the prostate gland) and cystoprostatectomy (removal of the bladder along with the prostate). In these procedures the organs, which produce seminal fluid, are entirely removed (e.g. prostate, seminal vesicles).
Similarly, procedures to treat benign prostatic hyperplasia (BPH), an enlarged prostate, may also result in dry ejaculations. In such cases, men might develop retrograde ejaculation, in which semen travels backward into the bladder instead of forward out of the penis. The semen mixes with urine and leaves the body when the man urinates.
Other issues that can cause dry orgasm include:
Radiation therapy
Nerve damage from diabetes or multiple sclerosis
Medications, such as psychiatric drugs and medications for high blood pressure or an enlarged prostate
Spinal cord injury
Blocked sperm duct
Hypogonadism (low testosterone)
Although dry orgasms are usually not harmful, men who experience them should still see their doctor if they are concerned. If the problem is a side effect of medications, adjusting or changing drugs may help.
Men who wish to father children are encouraged to speak to a fertility specialist. While couples may not be able to conceive through intercourse, it may be possible to retrieve sperm from the man's urine if he has retrograde ejaculation. Sperm can then be fertilized with an egg cell and the resulting embryo can be surgically implanted in a woman's uterus. Alternatively, other sperm retrieval methods may also be applied (e.g. testicular sperm extraction/aspiration, epididymal sperm extraction/aspiration).
Some men with dry orgasms do release very small amounts of semen, so it is important to use condoms to avoid unintended pregnancy. Condoms can also reduce the risk of spreading sexually-transmitted infections.
---
Additional Resources
Popular Women's Sexual Health Questions