What do the terms "shower" and "grower" mean in terms of penis length?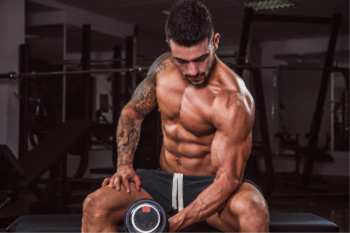 For many men, penis size is important, as it represents their masculinity and virility. Sometimes, the terms grower and shower are used to describe what happens to a penis length as it goes from a flaccid to an erect state.
Typically, a grower is a man whose penis becomes longer when he has an erection.
In contrast, a shower is a man whose penis does not significantly lengthen when erect.
These terms are subjective. However, in a 2018 study, researchers suggested a guideline to distinguish growers from showers and considered factors that might determine which category a man belongs to.
---
The study involved 274 men who were being treated for erectile dysfunction (ED). All of the men had their penis measured in three states: flaccid, stretched, and erect. The men also underwent Doppler ultrasound and answered questions about their health and relationship status.
The researchers calculated the differences between erect and flaccid lengths for all the men. The median measurement (the middle value) was 4 centimeters (cm) – just over an inch and a half.
Going forward, this 4 cm measurement was used to distinguish growers from showers. Growers' penises were at least 4 cm longer when erect. Showers' penises were less than 4 cm longer.
---
Based on this 4 cm cutoff, 26% of the men were considered growers while the remaining 74% were showers.
The average change in length was 5.3 cm for the growers and 3.1 cm for the showers.
---
The researchers noticed that the growers were, on average, about 8 years younger than the showers. Typically, a man's penis changes as he gets older and he might experience inflammation, lost elasticity, or decreased blood flow. This might explain why the showers tended to be older, the authors said.
Growers were also more likely to be single, but this could be related to age, as fewer younger men were in relationships.
Overall, the study authors recommended more research to confirm their findings.