What are some sex-related risk factors for oral cancer?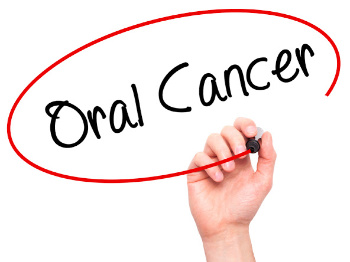 Oral cancer affects areas of the mouth and throat, such as the lining of the mouth, the soft palate, the pharynx, tongue, and tonsils.
Risk factors for oral cancer include alcohol and tobacco use, along with older age, and sun exposure.
However, some cases of oral cancer are caused by human papillomavirus (HPV), the most common sexually transmitted infection.
Indeed, HPV is the leading cause of oropharyngeal cancers, which occur primarily in the tonsils, tonsillar crypts (small holes in the tonsils that are part of their typical anatomy), and the base of the tongue. It is also responsible for a small number of oral cavity cancers (in the front of the mouth).
---
The term HPV actually refers to over 150 viruses. Most of these viruses don't cause problems, and a person's immune system clears them within 2 years. Some people with HPV don't have symptoms at all and don't know they have it.
However, certain strains of HPV are linked to genital cancers (such as cervical, vulvar, vaginal, penile, and anal cancers). HPV can also cause genital warts.
HPV 16 is the strain that is most associated with oral cancer and affects both males and females. However, more males than females develop oropharyngeal cancer.
---
HPV can be transmitted through skin-to-skin sexual contact. It can also spread through intercourse, oral sex, and anal sex.
Many cases of oral cancer are linked to oral sex, when genitals are stimulated by the tongue and mouth. HPV cells can remain in the mouth and change cellular structures there, becoming cancerous.
---
Some sex-related factors can increase a person's risk of transmitting or getting HPV:
Multiple sex partners. People can be infected with HPV for years without knowing it. The more sex partners a person has, the more likely HPV is transmitted. Some experts believe that most people will become infected with HPV at least once in their life.
Weakened immune system.
Unsafe sex. Any kind of sex without barrier protection increases a person's risk for HPV and other sexually transmitted diseases. Condoms and/or dental dams should be used during any type of sexual activity, including oral sex and anal sex. Dental dams can be purchased in pharmacies and online. You can also make one yourself with a condom.
---
You can lower your risk for HPV infection by taking the following steps:
Always be open with your partner about your own sexual history. Don't hesitate to ask your partner questions about their history, too. If you have any doubts, hold off on sexual activity until you can both be tested for sexually transmitted infections. Remember, HPV can linger for years, so if your partner slept with an infected person years ago, they could still pass the virus on to you, even if they have no symptoms.
Make sure every sexual encounter is a safer one. Have condoms and dental dams available and use one for every sex act. For example, if you have intercourse and oral sex in the same night, you need a new condom for each activity. Consider limiting the number of sex partners you have.
Get vaccinated against HPV. HPV vaccines can help reduce your risk for HPV strains linked to cancers and genital warts. It is best to be vaccinated before a person becomes sexually active. But even if you've had sex before, a vaccine can protect you from HPV strains your body hasn't yet encountered. Some vaccines are appropriate for people up to 45 years old. Ask your doctor for details.
---
Resources