Is a penis transplant possible?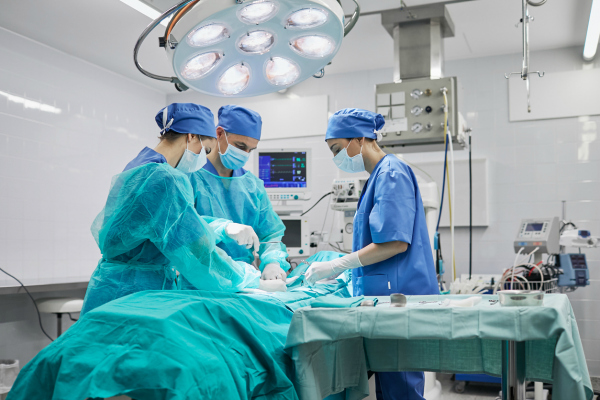 Yes, penis transplants have been performed, but they are not yet routine procedures.
The first successful penis transplant took place in South Africa in 2014. The patient was a 21-year-old man whose penis had been amputated after a botched circumcision. Since then, successful transplants occurred in the United States in 2016 and again in South Africa in 2017.
In March of 2018, a team of surgeons performed the world's first penis and scrotum transplant at Johns Hopkins Hospital in Baltimore, Maryland, USA. This surgery was the first time both a penis and scrotum, along with a portion of an abdominal wall, were transplanted. (Note: The donor's testes were not transplanted.)
---
The transplant process starts with finding a suitable donor penis, which comes from a deceased man with the consent of family members. It can take some time to find a penis that matches a patient's blood type, age, and skin tone.
Once a match is made, surgery can proceed. The procedure itself is highly complex, as surgeons must connect an intricate network of nerves and blood vessels.
Patients may also receive bone marrow infusions from the donor and take medications to lower the risk of their bodies' rejecting the new organ.
---
Recovery time may take weeks to months. The 2014 South African patient was reported to have urinated and had intercourse five weeks after surgery. He also impregnated his girlfriend the following year.
Doctors expected the 2018 penis and scrotum transplant patient to have penile sensation and erectile function about six months after surgery.
---
Some experts recommend psychological evaluations and counseling before penis transplant surgery so that patients will know what to expect.
In 2006, a penis transplant in China was physically successful in that the patient's body accepted the new penis. However, two weeks later, surgeons removed the penis "because of a severe psychological problem of the recipient and his wife," the journal European Urology reported.
---
In the case of the penis and scrotum transplant, surgeons did not transplant the donor's testes. This was an ethical issue, as sperm produced by the testes could still contain genetic material from the donor.
Penile transplantation is still in its infancy, but future procedures are possible. Johns Hopkins is considering its next patients. However, transplants are not yet planned for transgender individuals undergoing gender reassignment surgery at that location.
---
Resources
Popular Sexual Health Management & Treatments Questions