How might removal of one or both testicles affect a man's sex life?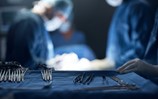 Located in the scrotum, the testicles (also called the testes) are a pair of male reproductive organs that produce sperm cells and testosterone, the primary male sex hormone and anabolic steroid which contributes to a man's libido and helps with erections.
In some cases, a man might need to have one or both of his testicles removed in a procedure called an orchiectomy. (This word is sometimes spelled orchidectomy). This operation may be necessary after trauma or injury or as part of cancer treatment.
A man's sexual function after testicle removal depends on whether one or both testicles are removed.
---
Removal of One Testicle
If only one testicle is removed, sexual function usually isn't affected. The testicle that remains usually produces enough testosterone and sperm so that a man can preserve his sexual function and his fertility. If testosterone production was low before the procedure, it may very well be lower after and a small minority of men may need testosterone replacement.
---
Testicular cancer patients often have some lower sperm production. A small percentage may in fact have no sperm production at all. Ideally, sperm should be frozen prior to treatments for testicular cancer. Occasionally, if no sperm are visible in the man's ejaculate, an operation can be performed to extract sperm directly from the testicle. The frozen sperm cells can then be used with artificial reproduction at a later date.
Removal of Both Testicles
If both testicles are removed, the situation is different. Without both testicles, a man's body is unable to produce testosterone. Amongst other general symptoms, he might become less interested in sex and might experience erection difficulties. These men will need testosterone replacement therapy.
Men who have had both testicles removed are no longer able to produce sperm, so they cannot have biological children. Sometimes, men are able to bank their sperm before surgery. The sperm cells are then frozen and saved for in vitro fertilization later.
---
After Surgery
Body image concerns are common after orchiectomy. Men might feel self-conscious about the look of their genitals after surgery, and some decide to have a testicular prosthesis implanted. Others feel less masculine or worry how a sexual partner will react.
Being open and honest about these anxieties can help. Men might also consider seeing a counselor or sex therapist.
Resources
Popular Sexual Health Management & Treatments Questions