How do health and safety protocols implemented in response to the COVID-19 pandemic affect male sexual function and health?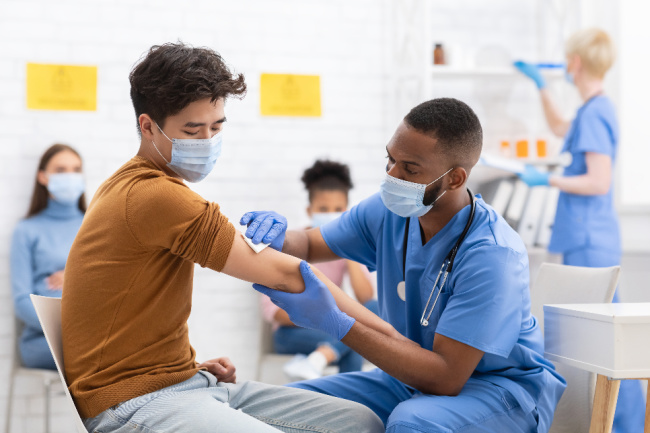 Scientists are still learning about the ways COVID-19 affects sexuality. Recent studies have found that men who had COVID-19 or are recovering from it may experience sexual issues, such as erectile dysfunction (ED), premature ejaculation, or anorgasmia (orgasmic disorder).
However, researchers have also been studying how health and safety protocols related to COVID-19 – such as social distancing, travel restrictions, and living under lockdowns – affect sexuality.
In the next slides, we will cover some of the findings pertaining to men as compared to women.
A study of 284 men and women aged 18-44 in China reported that 43% were having sex less often during the pandemic, but that the quality of sex, along with sexual desire and satisfaction, did not change.
Researchers studying 479 women and 217 men in Egypt found that men's sexual satisfaction rates fell from 91% before lockdown to 71% during lockdown. Men still tended to be more sexually satisfied than women, but 63% had sexual stress.
For some men, occupation played a role in sexual stress. For example, clerks, who were most affected by layoffs, had the highest levels of sexual stress.
In the United Kingdom, men were more likely to use sex as a coping mechanism than women were. Loneliness was more common in men as well. Some had more interest in sex when their mood was low. The authors suggested that sex might have a "calming effect" in such cases.
In a study of 2,608 Italian men and women, sexual activity appeared to have a protective effect against anxiety and other mood disorders. Men and women who had sex regularly had lower levels of psychological distress.
Other studies focused on the experiences of men who have sex with men (MSM).
Among a group of 2,562 MSM in Israel, participants tried to reduce their COVID-19 risk by having fewer sexual partners, not kissing their partners, using condoms more frequently, and decreasing their use of drugs and alcohol. Using remote options, including dating apps, sex phones, webcams, and pornography became a more common way to meet sexual needs.
Almost 29% still had steady sexual relationships, and about 40% still had casual sex encounters. Men in the latter group tended to be younger and single. They were also more likely to have mental distress.
In another study of 215 MSM couples in the United States, some participants reported more monogamous relationships, fewer sexual partners outside their relationships, and lower frequency of anal intercourse.
A review of studies reported less transactional sex among MSM during the pandemic.
---
Resources