How can people with rheumatoid arthritis (RA) thrive sexually?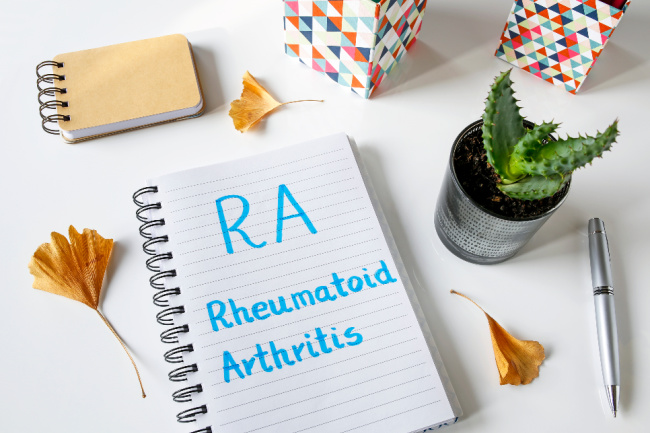 Rheumatoid arthritis (RA) is a chronic disease that can cause joint inflammation all over the body, particularly in the hands, knees, and feet. RA is also an autoimmune disease, which means the body's immune system attacks its own healthy cells.
Scientists aren't sure what causes RA. However, the symptoms can make everyday life – including sex – more challenging. People with RA cope with joint pain and stiffness, which can limit their mobility. Fatigue from RA may make them feel too tired for sex.
In addition, inflammation from RA can lead to erectile dysfunction (ED) in men and vaginal dryness in women. Difficulties with sex drive and orgasm are also common.
RA can affect sex in other ways, too. Coping with a chronic illness often leads to depression and anxiety, which may interfere with sexuality. Some people with RA struggle with body image, feeling that they are less desirable because of their illness.
Experts estimate that over half of people with RA face some degree of sexual dysfunction.
Fortunately, people with RA can still enjoy satisfying sex. These tips may help:
Talk to your partner. Don't be afraid to share what feels good – or uncomfortable – to you. Having conversations about sex can also bring you closer together, reduce relationship stress, and help you work together as a team. (If you and your partner struggle with communication, try seeing a counselor or sex therapist. Your healthcare provider can make a referral).
See your healthcare provider regularly. Take good care of your RA, and follow your doctor's instructions. Be open about any sexual issues, too. Sexuality is an integral part of your overall health. Your provider can suggest treatments for sexual issues. For example, you might try treatments for erectile dysfunction or a lubricant for vaginal dryness.
Take a warm bath or use a heating pad before sex. The warmth can loosen your joints, making it easier to move. You might also consider having sex under the warmth of an electric blanket.
Have sex when you're feeling your best. If you take medication, take note of the time when it seems to be most effective. If you feel stiff and achy in the morning or exhausted at night, try having sex in the afternoon.
Try different sexual positions and activities. Positions that worked well for you before RA might need to be adjusted. Together, you and your partner can experiment with new activities. Remember, too, that sex doesn't always have to mean intercourse. Touching and kissing can still bring great pleasure. Have fun with this exploration.
---
Resources
Popular Women's Sexual Health Questions