How can people with asthma thrive sexually?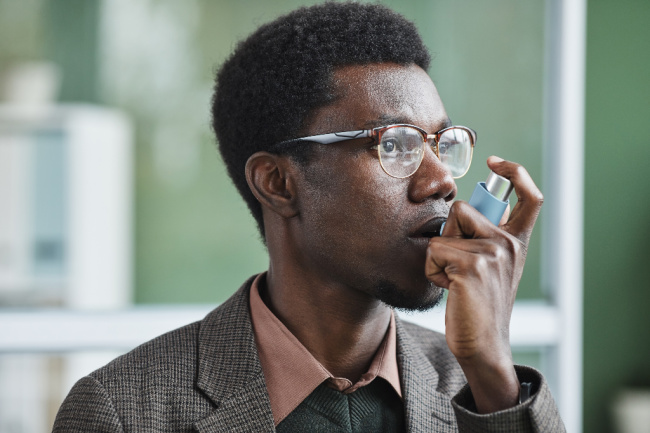 If you have asthma, you might be concerned about having symptoms, like shortness of breath, coughing, and wheezing, during sex.
However, for most people with asthma, having sex shouldn't be a problem, especially if asthma is well-controlled.
Here are some steps to think about:
Manage your asthma. This means following your healthcare provider's instructions, taking your medicines exactly as prescribed, and having regular checkups. If you have questions about asthma, be sure to ask them.
Let your partner know. Communication with your partner is important. You might help your partner learn more about asthma. If you feel anxious about sex and asthma, let them know so they can reassure you. And if you feel an asthma attack coming on during sex, don't ignore your symptoms. Tell your partner you need to stop.
Have sex when you're feeling your best. Consider times of day when your medications are most effective, and you're feeling energized.
Consider your environment. If certain fragrances, such as from candles or oils, trigger symptoms for you, keep them out of the bedroom. Try having sex in rooms without pets, dust, or smoke. Remember, too, that allergies to dust mites and latex (condoms, for example) may cause asthma symptoms.
Keep an inhaler nearby. You might place it on your nightstand or a nearby table – any place where you can access it quickly if symptoms start.
Experiment with sexual positions. Rethink positions that place pressure on your chest or constrict your breathing. You and your partner might need to experiment to find out what feels best. You might try side-to-side positions, either facing each other or spooning.
Don't forget other intimate activities. Sex doesn't always have to be vigorous and intense intercourse. If you need to slow down the pace, kissing and touching can be intimate and satisfying, too.
If you feel an asthma attack start during sex, take a break. Stop sexual activity and follow your healthcare provider's guidelines for coping with an asthma attack. Sit up, use your inhaler, and rest until the symptoms subside.
If you have any questions or concerns about asthma and sex, be sure to see your healthcare provider.
---
Resources
Popular Women's Sexual Health Questions