How can a man effectively delay ejaculation?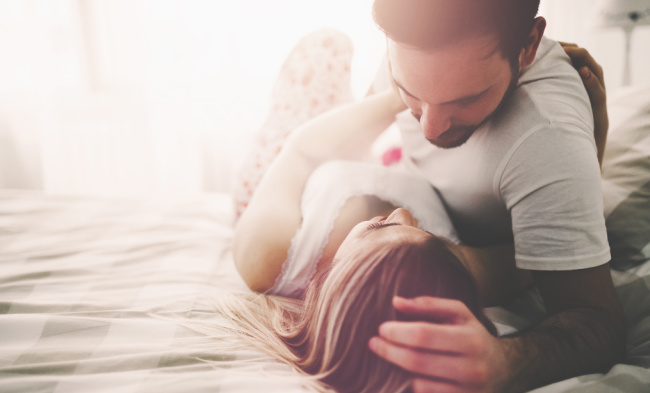 There are several reasons a man might want to delay his ejaculation.
Some men have premature ejaculation (PE) and are trying to maintain ejaculatory control.
Some men don't suffer from premature ejaculation but would like to delay their ejaculation to prolong their pleasure or to satisfy their partner.
Others enjoy edging, a practice that brings them to the brink (or "edge" of orgasm), then delays the climax. Some people find that their eventual orgasm is more intense and more pleasurable with edging.
Whatever the reason, the following slides describe techniques to try.
Mindfulness
Some men find it helpful to put their focus directly on the sensations of sex – what they see, hear, taste, touch, and smell. This is called mindfulness. You might also pay close attention to your breathing or try breathing exercises. The key is to stay "in the moment" to lower your arousal.
Distraction is another option. Thinking about something non-sexual might keep you from the "edge" until you wish to ejaculate.
Masturbation
Some men masturbate before having sex with their partner, finding that their second orgasm takes more time than the first.
Using Condoms
If you don't already use condoms, you might try this approach. A condom can reduce sensation on the penis. While the stimulation may still be pleasurable, it may take longer for you to reach orgasm.
The Stop-Start Method
With this technique, stimulation of the penis starts – than stops – repeatedly until you are ready to ejaculate.
Start by stimulating the penis in whatever way feels pleasurable. For example, stimulation could be on your own, with the help of your partner, or by using a sex toy.
When you think you're about to ejaculate, stop the stimulation for about 30 seconds.
Next, start the stimulation again. Again, when you're almost about the ejaculate, stop the process and wait 30 seconds.
Repeat these steps until you feel ready to orgasm.
The Squeeze Method
This technique is similar to the start-stop method described in the previous slide:
Stimulate the penis until you are about to ejaculate.
Gently squeeze the tip of your penis. (You or your partner may do this.)
Stop stimulation for about 30 seconds.
Repeat the steps until you'd like to ejaculate.
These techniques can be adjusted and adapted. Some might be more effective than others. You might need to try variations before you find what works best for you.
If you feel that premature ejaculation is a problem for you, don't hesitate to talk to your doctor. There are medical treatments for PE, including medications and sex therapy.
---
Resources