The Impact of Social Connectedness on Mental Health for Transgender Youth During COVID-19 Pandemic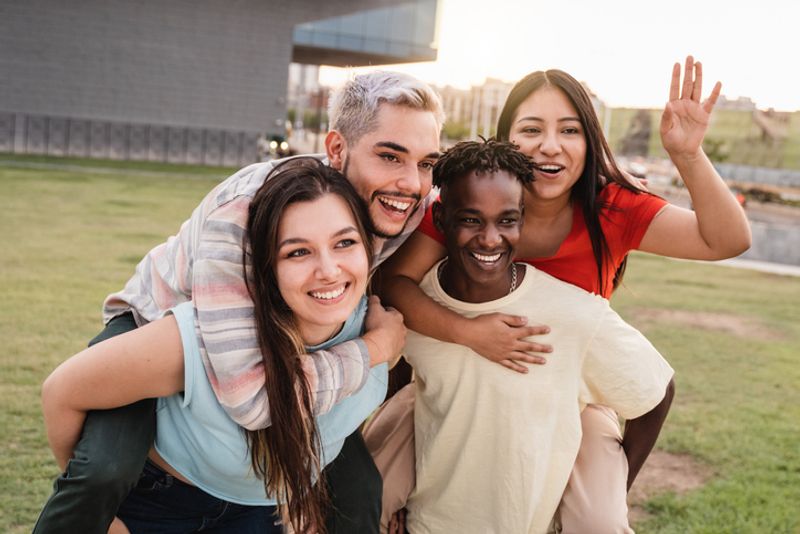 Social support and social connectedness have been shown to be protective against mental health disorders like anxiety and depression because people are better able to deal with difficult situations when they have the support of others. Unfortunately, past research has shown that transgender people may have lower levels of social support than other individuals. What's more, social connectedness for people around the world was negatively impacted by the COVID-19 pandemic, which necessitated social distancing to contain the spread of the virus.
A recent study of transgender youth in Turkey sought to explore the potential impact of perceived social connectedness on the participants' mental health during an age-stratified country-wide lockdown. (In Turkey, children and young people under the age of 20 years as well as individuals older than 65 years were locked down for about two months in 2020 to limit the spread of COVID-19).
The participants of this study were recruited at Hacettepe University in Ankara, Turkey. All of the individuals recruited for the study were between the ages of 16 to 24 years and met the Diagnostic and Statistical Manual of Mental Disorders, Fifth Edition (DSM-5) criteria for gender dysphoria. Although a total of 86 transgender youth were initially identified, several could not be contacted by telephone, did not consent to the study, or did not complete the survey. As such, just 49 participants were included in the final analysis.
For this study, the participants completed a survey that was developed to assess their social connections, overall well-being, gender-affirming path, feelings about lockdown, and perceptions of COVID-19-related changes to their gender expression and/or gender affirmation process. They also completed four scales related to social connectedness and mental health: the Social Connectedness Scale-Revised (SCS-R), the Multidimensional Scale of Perceived Social Support (MSPSS), the Beck Depression Inventory (BDI), and the State-Trait Anxiety Inventory (STAI).
The authors hypothesized that participants who scored better in terms of social support and social connectedness during the COVID-19 lockdown would have lower levels of anxiety and depression (or less severe symptoms). In the end, the researchers' findings lent support to this hypothesis. In general, the respondents with higher social connectedness scores showed less severe depression. Additionally, higher social connectedness and social support scores were associated with lower anxiety scores. Conversely, the participants who reported feeling uncomfortable in their living situations or experiencing difficulties with gender expression/affirmation during the lockdown had higher depression and anxiety scores.
These results contribute to growing evidence about the importance of social support when it comes to individuals' mental health in difficult times, particularly for transgender people who may experience a more vulnerable social support system.
---
Resources:
Tüzün, Z., Başar, K., & Akgül, S. (2022). Social connectedness matters: Depression and anxiety in transgender youth during the COVID-19 pandemic. The Journal of Sexual Medicine, 19(4), 650-660. DOI: https://doi.org/10.1016/j.jsxm.2022.01.522
Popular Mental Health & Psychology Headlines
Popular Sexual Orientation & LGBTQIA+ Health Headlines