Study Examines Body Image Self-Consciousness & Its Links to Insecure Attachment and Sexual Dysfunction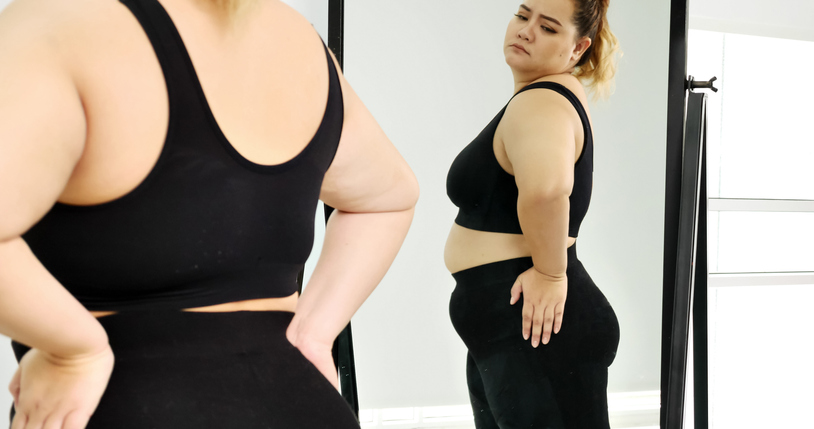 Body image self-consciousness appears to have a "mediating role" between insecure attachment patterns and sexual dysfunction in women, according to a recent Journal of Sexual Medicine study. For lesbian, gay, and bisexual (LGB) women, the relationship may be more substantial.
In this context, body image self-consciousness pertains to feelings one has about one's body during sexual activity. People with high levels of body image self-consciousness may perceive themselves as unattractive and feel uncomfortable with intimacy. Negative thoughts and feelings about their body may distract them during sex and interfere with their sexual function.
People with attachment insecurities may also experience sexual problems. These insecurities are generally described as anxious or avoidant. People with anxious attachment wish to be as close to their partner as possible, while those with avoidant attachment distance themselves emotionally.
Much of the research on body image self-consciousness, attachment insecurities and sexual function have involved heterosexual subjects. Less is known about LGB populations. In addition, the issue of body image self-consciousness has not been studied in LGB women.
The current study included 1,001 Israeli women. Of these, 193 identified as LGB and 808 were heterosexual. Over half the group (57%) were between the ages of 18 and 25. About 62% were married or in relationships.
Between December 2019 and February 2020, the women completed an anonymous online survey that included several assessments:
The Experiences in Close Relationships Scale-Short form (ERC-S) assessed any attachment insecurities with subscales for attachment anxiety and attachment avoidance. Higher scores on the ERC-S indicated less secure attachment.
The Body Image Self-Consciousness Scale (BISC) evaluated how self-conscious women felt about their bodies during sexual activity.
The Arizona Sexual Experience Scale (ASEX) was used to assess sexual function, including arousal, sex drive, and orgasm.
The authors reported no mean differences between groups for the body image self-consciousness or sexual function assessments.
However, scores on the ERC-S did differ. Compared to non-LGB women, LGB women had higher scores for attachment avoidance. LGB women also had higher scores for attachment anxiety, but the results were not statistically significant.
Overall the assessment results "seemed to confirm the mediating role of body image between insecure attachment and sexual dysfunction," the authors wrote.
"Body image plays an important role in women's sexual functioning in general, but perhaps an even more significant role among LGB women," they added.
Stigma theory might explain the findings, the authors noted. Because LGB women may experience more prejudice, discrimination, and stress than non-LGB women, they may be more dissatisfied with their bodies. LGB women can also be influenced by sexual objectification and cultural "ideals" about body type that could lead to negative feelings about their bodies.
The authors encouraged sex therapists to discuss body image with their clients. Healthcare professionals should also consider the roles of stigma and insecure attachment in the sexual health of LGB women, they said.
---
Resources