Meeting Partners Online Linked to Risky Sexual Behaviors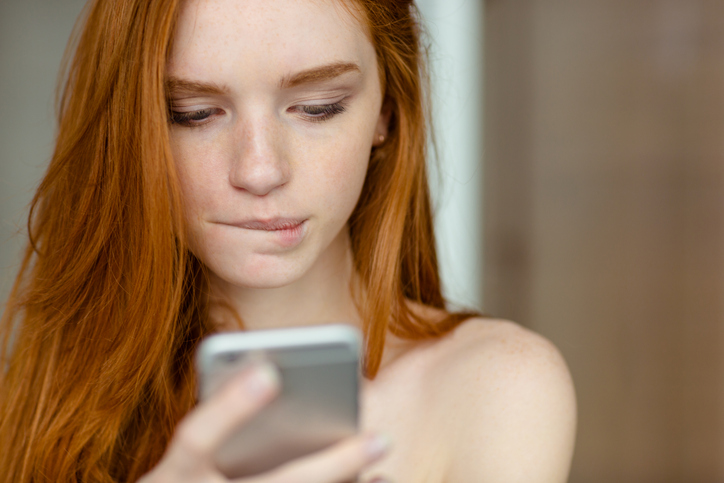 People who meet sexual partners online may be more likely to engage in risky sexual behaviors, according to new research in the Journal of Sexual Medicine.
Over the years, the internet has made it easy and convenient for like-minded people to meet each other through websites and apps. While some past studies have suggested a link between finding partners online and risky sexual behaviors, researchers saw a need for further investigation, particularly in the north of Europe.
---
They worked with data from 9,575 Swedish men and women who participated in the SRHR2017 (sexual and reproductive health and rights) project, conducted by the Public Health Agency of Sweden. The study sample ranged in age from 16 to 84. About 60% were women.
One percent and 5% of the women identified as lesbian or bisexual, respectively. Among the men, 2% and 3% identified as gay or bisexual. The rest of the participants were heterosexual.
---
All participants completed a paper questionnaire and provided information about their sexual health and behaviors.
Overall, 7% of the women and 11% of the men said they used the internet to find sex partners. The practice was more common in younger participants, particularly the 16 to 29 age group, and least common in people aged 45 to 64. About 14% of men aged 30 to 44 had done so.
About two-thirds of gay men between the ages of 30 and 44 had met partners online. This was the highest rate of any group. After adjusting for age and years of education, non-heterosexual women were four times as likely to meet partners this way compared to heterosexual women.
---
Meeting online partners was also associated with risky sexual behaviors, including having sex without a condom with a temporary partner, being tested for a sexually transmitted infection (STI), being diagnosed with an STI during one's lifetime, paying for sex, and receiving payment for sex.
The findings may be useful for public health campaigns, particularly for men in the 30-44 age group, as these participants may be less likely to see sexual health providers, the authors said. They also suggested reaching out to non-heterosexual individuals through online channels.
---
The study does have some limitations, the researchers added. It was unknown whether sexual risk taking was different with partners met offline. "Hence, it remains unclear whether the Internet use is the cause of a marker for increased sexual risk," they wrote.
The participants' number of sexual partners was also not known, and no cause-and-effect relationships could be determined.
---
Resources
Popular Sexually Transmitted Infections/Diseases (STIs/STDs) Headlines