How Might Cystectomy and Urinary Diversion Impact Female Sexual Function and Body Image?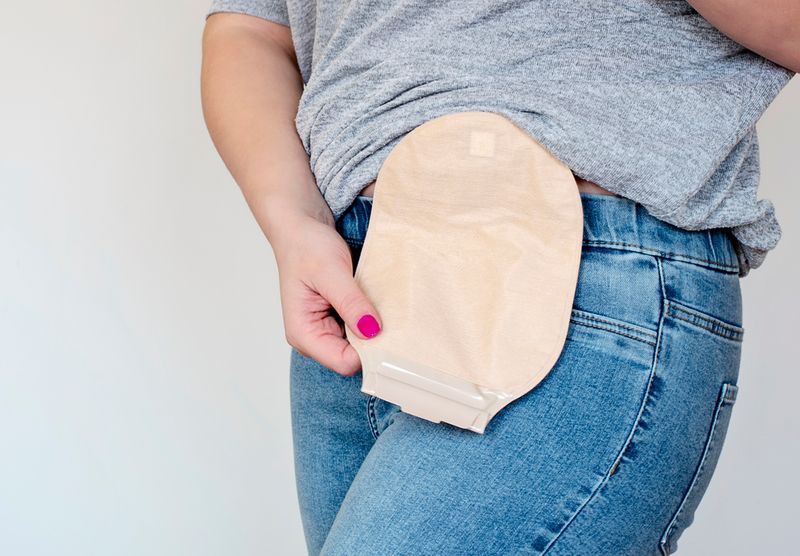 Some medical conditions such as multiple sclerosis (MS), spinal cord injury (SCI), and dysraphism can result in neurogenic bladder dysfunction, which means that an individual lacks bladder control due to an issue with their nerves, spinal cord, or brain. When conservative measures to address neurogenic bladder dysfunction fail, sometimes patients opt to undergo a surgery to enlarge their bladder (augmentation cystoplasty) or a surgery to remove their bladder (simple or radical cystectomy).
In a simple cystectomy, only the bladder is removed. This differs from radical cystectomy, in which the bladder, prostate, and seminal vesicles are removed in men, and the bladder, uterus, ovaries, and part of the vagina are removed in women. Regardless of the type of cystectomy, urinary diversion is required when the bladder is removed because the urine needs a new way to exit the body. To facilitate this, the surgeon creates an opening in the patient's abdomen through which the urine can exit, which is called a stoma.
For patients who have a cystectomy with an ileal conduit, urine leaves the body through the stoma and collects in a bag outside of their abdomen until it is drained. Another option for patients is to have a cystectomy with a continent stoma. For this procedure, the surgeon creates a reservoir inside the abdominal wall to collect urine that a patient must drain several times a day with a long, thin tube called a catheter.
Often, individuals who have had a procedure that involves urinary diversion experience changes in their self-image and sexual self-confidence. To examine the impact of urinary diversion on female sexual function and body image, the authors of a recent study sent four questionnaires to 110 female patients who had undergone urinary diversion for a nonmalignant condition (MS, SCI, or dysraphism) between January 2007 and December 2019.
Among the four questionnaires sent out were the Female Sexual Function Index (FSFI), which was used to assess the women's sexual function, and the Body Image Scale (BIS), which was used to assess the participants' perceptions of their bodies. A total of 36 women between the ages of 24-72 years completed the questionnaires and were included in the final analysis.
The mean age of the participants at the time of the study was 51.5 years, and the mean age of the participants at the time of surgery was 45.9 years. Half of the respondents (18) had a cystectomy with an ileal conduit, and one-third (12) had a cystectomy with a continent stoma. The remaining respondents had undergone other surgical techniques, for which some retained their native urethra.
Through the collection and evaluation of the questionnaires, the investigators found that 29 of the 36 participants were sexually active after surgery. They noted that the mean overall FSFI score and FSFI arousal subscore of the patients with an ileal conduit were significantly lower than those of the patients with a continent stoma or native urethra. The patients with an ileal conduit had a mean overall FSFI score of 11.1 and mean FSFI arousal score of 1, whereas the patients with a continent stoma or a native urethra had respective mean scores of 19.2 and 3.15.
Importantly, 27 of the participants reported that they did not receive any information before their surgeries about the possible impact on their sexual function, and 31 were not asked about their sexual activity during follow-up visits.
Regarding body image, the patients with an ileal conduit had a significantly higher mean BIS score (14.8) than the patients with a continent stoma (9.7) and the patients with a native urethra (5.1). Higher BIS scores indicate a more altered perception of one's body due to treatment, so the patients with an ileal conduit had the most altered view of their bodies as a result of their procedures.
These findings suggest that cystectomy and urinary diversion can affect the way patients perceive themselves and their bodies, as well as have an impact on their sexuality. With this in mind, the authors stress the importance of counseling patients on the possible changes in self-image and sexual health that may come as a result of surgery and urinary diversion. Equally important is supporting patients in these areas after surgery and addressing sexual health concerns in follow-up visits.
---
Resources:
Louar, M., Morel-Journel, N., Ruffion, A., Carnicelli, D., & Neuville, P. (2021). Female Sexual Function and Body Image After Urinary Diversion for Benign Conditions. The Journal of Sexual Medicine, 19(2), 263-269. DOI: https://doi.org/10.1016/j.jsxm.2021.11.007


Mayo Clinic. (2020, November 17). Bladder removal surgery (cystectomy). https://www.mayoclinic.org/tests-procedures/cystectomy/about/pac-20385108