Factors Associated With Sexual Dysfunction in Postmenopausal Women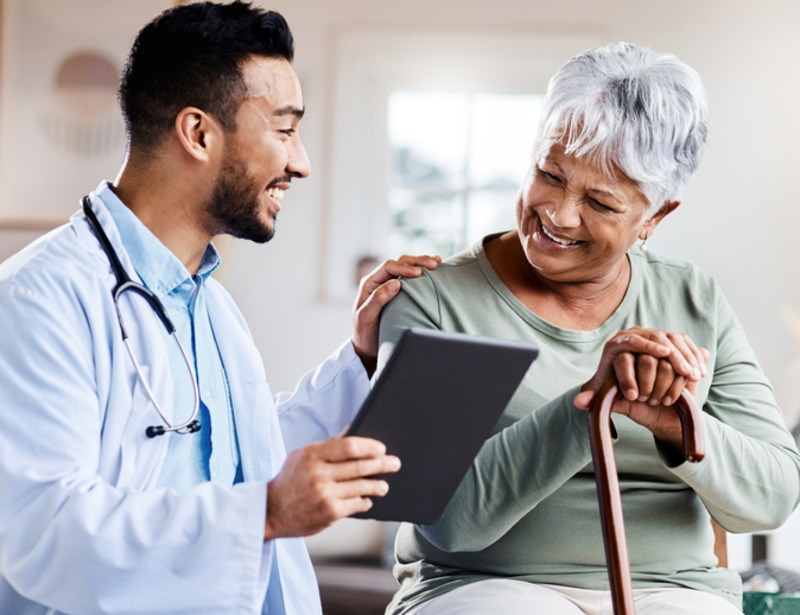 Menopause is a transition that occurs for women in mid-life when their monthly menstruation cycle stops. When this happens, the body's estrogen levels drop, which can cause hot flashes and night sweats (vasomotor symptoms), vaginal dryness, pain with intercourse, and changes in mood.
Not all life experiences are pleasant, and sense of coherence (SOC) is a measure of how well individuals are able to cope with stressors and prevent transforming tension into stress. Therefore, a team of researchers decided to investigate how age, severity of menopausal symptoms, and SOC affect the sexual function of postmenopausal women in a recent study.
The 281 participants for this study were recruited from the Menopause Unit of Aretaieion Hospital in Athens, Greece. All of the participants were sexually active postmenopausal women between the ages of 43 and 75 years, with the average age of 61.3 years.
For this study, the women completed the Female Sexual Function Index (FSFI), Greene Climacteric Scale, Beck Depression Scale, and Sense of Coherence Scale (SOC-29). The FSFI provides a measure of female sexual functioning, the Greene Climacteric Scale estimates the severity of menopausal symptoms, the Beck Depression Scale assesses depressive symptoms, and the SOC-29 evaluates a person's ability to deal with traumatic situations and stressors.
According to the women's FSFI scores, 224 participants (79.7%) had sexual dysfunction. Additionally, 42.3% of the women experienced hot flashes and 89% had night sweats. The Beck Depression Scale revealed that 61.2% had no depression, 22.1% had mild depression, and the remainder had moderate to severe depression. The participants' SOC-29 scores ranged from 64 – 201, with higher SOC-29 scores indicating a stronger ability to effectively deal with stressors.
Ultimately, the researchers found that age, severity of menopausal symptoms including hot flashes and night sweats, and SOC were associated with sexual dysfunction in this sample.
This study highlights the importance of taking stock of one's physical, emotional, and mental health, especially during significant transition periods in life such as menopause. Postmenopausal women who are struggling with bothersome vasomotor symptoms, declines in sexual functioning, or mental health issues should speak to their health care providers about getting support.
---
References:
Armeni, A., Armeni, E., Augoulea, A., Stergiotis, S., Kaparos, G., Alexandrou, A., Eleftheriadis, M., Georgopoulos, N., Vlahos, N., & Lambrinoudaki, I. (2023). Climacteric symptoms, age, and sense of coherence are associated with sexual function scores in women after menopause. The Journal of Sexual Medicine, 20(3), 313-323. DOI: https://doi.org/10.1093/jsxmed/qdac031