Does Intensive Anti-Hypertensive Therapy Affect Sexual Function?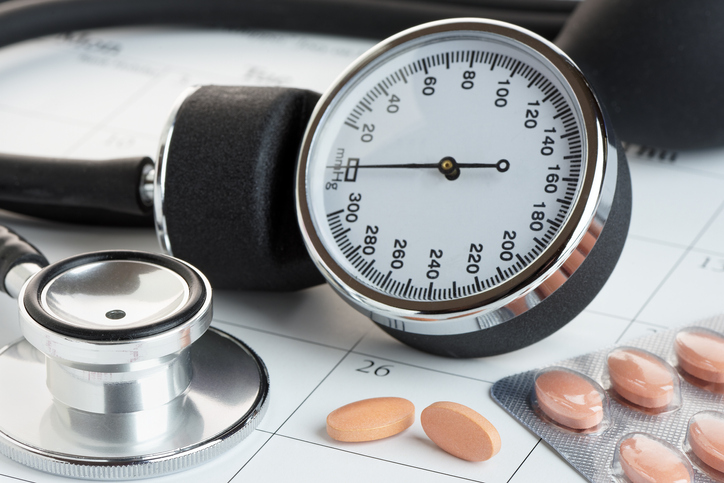 Pharmacologic intensive anti-hypertensive (HT) therapy doesn't affect sexual health any more than standard therapy, suggests a recent study in the American Journal of Hypertension.
Some patients with high blood pressure are reluctant to undergo intensive anti-HT therapy because of the possibility of sexual side effects.
The study participants were a subset of the larger Systolic Blood Pressure Intervention Trial (SPRINT), which included over 9,000 people aged 50 and over with a systolic blood pressure (SBP) reading of 130 mm Hg or greater. Each participant had at least one risk factor for heart disease.
SPRINT compared the safety and efficacy of intensive anti-HT therapy (SBP target of less than 120 mm Hg) and routine SBP management (SBP target of less than 140 mm Hg). Researchers determined that intensive therapy was "superior to routine management."
The current study investigated the effects of each type of hypertension treatment specifically on sexual function.
The participants included 1,268 men and 613 women. Of these, 68% of the men and 29% of the women engaged in sexual activity. Participants who were sexually active tended to be younger than those who were not. For example, sexually active men had a mean age of 65, while the mean age of those who weren't having sex was 75. For women, the ages were 64 and 69, respectively.
Women had "overall low satisfaction with their sexual life," the authors reported. However, their sexual health did not appear to be influenced by the type of anti-HT therapy.
Men's erectile function "slightly deteriorated," but this decline did not appear to be related to therapy type.
"These findings may help reassuring [sic] patients about the sexual safety of intensive anti-HT therapy, therefore, potentially improving adherence to intensive therapy strategy," the authors wrote.
---
Resources