COVID-19: Lower Libido and Satisfaction Reported in Healthcare Workers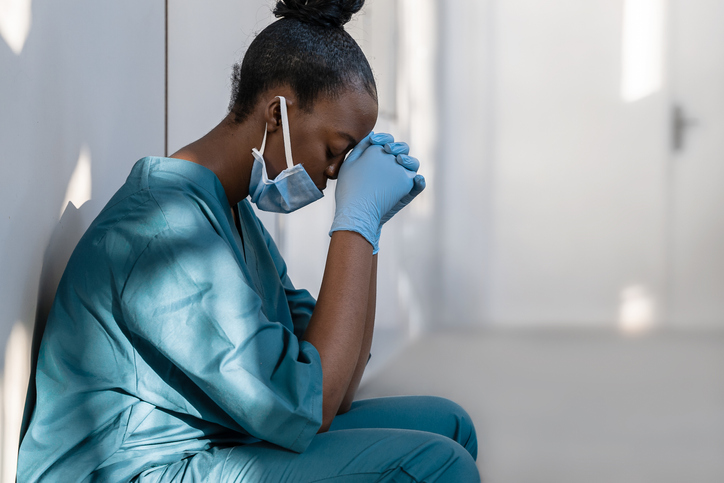 The COVID-19 pandemic has affected the sexual function of healthcare workers in Brazil, according to a new Sexual Medicine study.
Declines in libido and sexual satisfaction were the most commonly reported issues.
Caring for COVID-19 patients, along with social isolation during the pandemic, has significantly changed the lives of healthcare professionals. In São Paulo, where the study took place, medical students saw activities cancelled. And the 2,200-bed University of Sao Paulo Medical School Hospital (Hospital das Clinicas) began caring exclusively for COVID-19 patients.
Past studies have examined the effects of the pandemic on sexual activity, but less is known about how healthcare workers have been impacted.
For this study, 1,314 participants – healthcare professionals and medical students – completed an online questionnaire. Their average age was 37 years, and the survey dates ran from July 22, 2020, to August 24, 2020. Approximately 70% of the study subjects were women. About 32% of the entire group said they were isolated from their partners, and 56% said they stayed sexually active during quarantine.
Respondents answered questions about their sexual activities and frequency, use of pornography and dating apps, and the ways limited social interaction influenced them.
The questionnaire also included two validated assessments based on gender. The Female Sexual Quotient (FSQ) evaluated the domains of libido, foreplay, personal excitement, "attunement with a partner," comfort, orgasm, and satisfaction. With the Male Sexual Quotient (MSQ), the domains of desire, self-confidence, erection quality, ejaculation control, orgasm, self-satisfaction, and partner satisfaction were assessed.
Overall, 23% of the participants (17% of the men and 26% of the women) scored less than 62 points on the FSQ and MSQ, indicating worse sexual function.
Other findings were as follows:
Almost a quarter of the participants (24% of men and 24% of women) reported a decrease in sexual frequency.
About 45% of the sample (42% of the men and 46% of the women) said their sexual satisfaction had worsened. Factors such as lower libido, missing nightlife, higher frequency of masturbation, and isolation from partners played roles in this result, the authors said.
About 37% of the participants (42% of the men and 25% of the women) reported lower libido. Several factors were associated with this result, including lack of social interaction, older age, and isolation from partners.
Some participants (21% of men and 6% of women) used pornography more frequently. Masturbation frequency increased for 34% of the men and 10% of the women. However, neither pornography use nor masturbation appeared to improve sexual satisfaction.
The authors added that pandemic-related anxiety and depression could affect sexual function as well.
"The medical community must be aware of such phenomena and provide proper counseling, especially during these challenging times and potential future similar situations," they wrote.
---
Resources