Comprehensive Sexual Health Education in Medical School Could Benefit Providers and Patients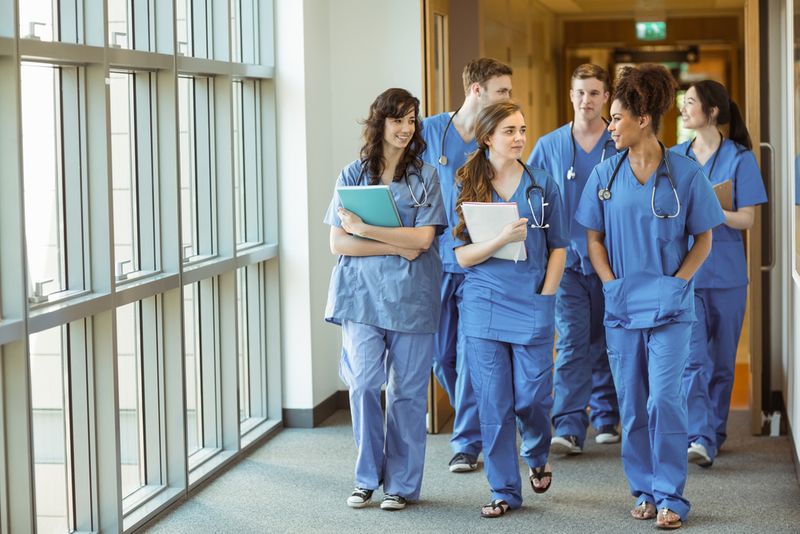 A person's sexual health can have ripple effects on various other parts of their life. Depending on the circumstances, sexual health can support or detract from a person's mental health, physical health, and relationships. Conversely, many aspects of a person's physical and mental health can directly impact their sexual health. Conditions such as diabetes, cancer, cardiovascular disease, depression, anxiety, and pelvic floor disorders can be detrimental to a person's sexual function, thus possibly decreasing their quality of life.
Considering how sexual health is interwoven with so many aspects of a person's overall well-being, it seems important that providers are given adequate sexual health education in medical school so that they can offer patients quality sexual health care. In reality, just 50% of medical schools in the United States require formal sexual health education. When medical professionals lack sexual health education, they may feel less confident about addressing patients' sexual health concerns and providing necessary care.
A recent survey explored the extent of sexual health education in medical schools in the Midwest of the United States and the self-reported confidence levels of medical trainees in treating various sexual health conditions. In total, 266 individuals participated in the survey: 191 medical students and 75 residents.
For the survey, the participants were asked to share the amount of training they received in medical school for 15 common sexual health issues: sexual abuse, paraphilia, men's sexual health, women's sexual health, gender dysphoria, sexually transmitted diseases, prostate cancer, testicular cancer, low testosterone, Peyronie's disease, sex therapy, infertility, vasectomy, varicocele, and hydrocele. Participants were provided with three options to indicate their level of medical training for each condition/topic: "Yes, formally," "Yes, informally," or "No training."
Next, the respondents were asked to share their level of confidence/preparedness in providing care for each sexual health concern on a scale of 1 to 5 (1 being "very unprepared" and 5 being "very well prepared").
Overall, 65.6% of the participants reported receiving formal training for most or all of the sexual health conditions indicated on the survey, 13.9% reported receiving informal training, and 20.6% did not receive sexual health training during medical school. Perhaps unsurprisingly, the individuals who felt the most prepared to address sexual medicine concerns were urology and OB-GYN residents. In fact, less than half of all the survey participants (44.7%) stated that they would treat patients with sexual health concerns themselves. The remaining individuals indicated that they would refer patients with sexual health concerns to OB-GYN or urology (31.8%) or to another department (23.5%).
Certainly, health care providers should refer patients to specialists when necessary to address complex conditions and specific health concerns. Nevertheless, the authors of this study suggest that primary care providers, emergency medicine physicians, pediatricians treating adolescents, psychiatrists, and mental health professionals could all benefit from sexual health training in medical school. In this way, they would feel more prepared to address basic sexual health problems and provide a better care experience for their patients.
The researchers acknowledged the limitations of their study, principally the limited geographic scope and the self-selection of the participants. Still, these findings add to growing evidence that health care providers and patients could benefit from required sexual medicine education in medical schools.
---
Resources:
Beebe, S., Payne, N., Posid, T., Diab, D., Horning, P., Scimeca, A., & Jenkins, L.C. (2021). The Lack of Sexual Health Education in Medical Training Leaves Students and Residents Feeling Unprepared. The journal of sexual medicine, 18(12), 1998-2004. DOI: https://doi.org/10.1016/j.jsxm.2021.09.011