CO2-Laser Therapy May Be Beneficial for Women With Genitourinary Syndrome of Menopause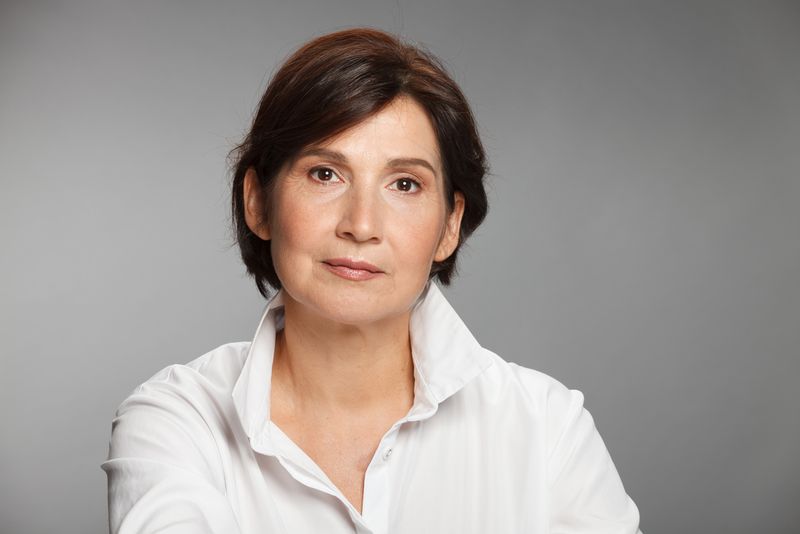 Genitourinary Syndrome of Menopause (GSM) is a condition that is estimated to affect about half of all postmenopausal women. It occurs when the decline in estrogen that accompanies menopause causes undesirable changes in the urogenital system such as vaginal and vulvar dryness, itchiness, burning, and frequent, urgent, and/or painful urination.
Previously referred to as vulvo-vaginal atrophy (VVA), the name of the condition was updated by the International Society for the Study of Women's Sexual Health (ISSWSH) and the North American Menopause Society (NAMS) in 2014 to reflect the full host of genital and urinary symptoms that come with GSM.
GSM can have a negative impact on a woman's sexual relationships and quality of life because the changes in the vaginal/vulvar tissues can make sex painful or uncomfortable, and the urinary issues can be disruptive and frustrating. Nevertheless, it remains underdiagnosed, and many women do not receive the treatment they need due to a lack of knowledge about the condition and the continuing belief that such symptoms are simply a part of aging.
Fortunately, there are treatment options available to women with GSM that can help alleviate symptoms. In general, the first treatment option most providers prescribe for GSM is local estrogen therapy (a cream, ring, or tablet applied to or inserted into the vagina to deliver estrogen locally). However, for women who do not respond to hormones or cannot take them for some reason, laser therapy is another potential treatment option for GSM. Currently, there are two main types of lasers for this type of treatment: the Erbium YAG Laser and the CO2-Laser.
Several studies have been done to determine the safety and efficacy of CO2-Laser therapy in treating GSM, and investigators recently conducted a systematic review and meta-analysis of all studies related to this topic from the last six years. Their search yielded a total of 25 studies, all of which looked at the effects of CO2-Laser therapy on women with a diagnosis of VVA or GSM. (Women who had gynecological cancer, breast cancer, pelvic organ prolapse higher than stage 2, a history of pelvic radiotherapy, or Sjogren's Syndrome were excluded from this analysis).
The studies, which included a total of 1,152 patients, measured patient outcomes in objective and subjective ways that varied depending on the study in question. Among the measurement tools employed were the Visual Analogue Scale (VAS) (which measures the severity of vaginal atrophy), the Female Sexual Function Index (FSFI) (which assesses female sexual function across six domains), and the Vaginal Health Index Score (VHIS) (which evaluates five components of the outermost tissue of the vagina).
Even though the measurement tools varied by study, the researchers observed positive outcomes across the board. For example, all 25 studies showed a significant improvement in GSM symptoms including dryness, dyspareunia (painful intercourse), itching, burning, and painful urination. Additionally, when applicable, participants' scores from the subjective and objective measurement tools (such as the FSFI) improved, indicating better vaginal health or better sexual functioning.
Though the results are promising, the authors of this study acknowledged that the heterogenous nature of the studies included in this literature review make it difficult to definitively state the potential benefits of CO2-Laser therapy in treating GSM. What's more, a limited number of randomized controlled trials have been conducted on CO2-Laser therapy, and it is not currently approved as a treatment. While it appears to be a generally safe option, and no adverse side effects were reported in the reviewed studies, this does not mean that adverse side effects are not possible. Further time and research will tell whether CO2-Laser therapy has the potential to safely relieve symptoms in postmenopausal women who are struggling with GSM.
---
Resources:
Filippini, M., Porcari, I., Ruffolo, A.F., Casiraghi, A., Farinelli, M., Uccella, S., Franchi, M., Candiani, M., & Salvatore, S. (2022). CO2-Laser therapy and Genitourinary Syndrome of Menopause: A Systematic Review and Meta-Analysis. The Journal of Sexual Medicine, 19(3), 452-470. DOI: https://doi.org/10.1016/j.jsxm.2021.12.010